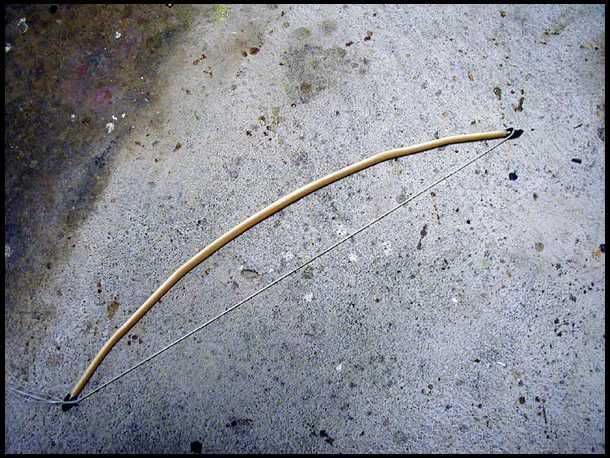 Looks kinda sweet don't it
I made up a couple shafts out of 1/8" dowel. man did that bow spit them out. I was shooting for distance in the basement when one hit a rafter and the shaft detonated, lol! I need to find something a little stronger for this bow. Then I'll need to make a tiny little quiver to go with it.
This is how the bow sits right now. I need to get to the hobby store again and find some baby blue silk, and gold trim for the grip. Maybe I can pick up some bamboo BBQ skewers for shafts as well.
I hope you enjoyed it so far!