For the last several years my family has gathered at Easter and during the days events have held a family trap shoot. All ages and both sexes participate. Great fun is had by all. This year I intend to shake things up a bit and quiet things down by introducing them to archery trap shooting.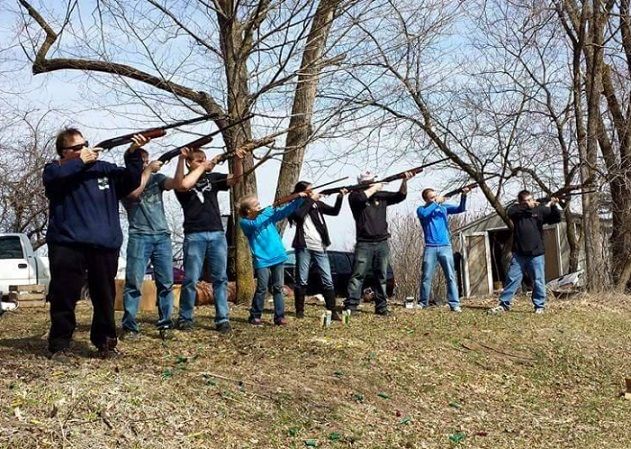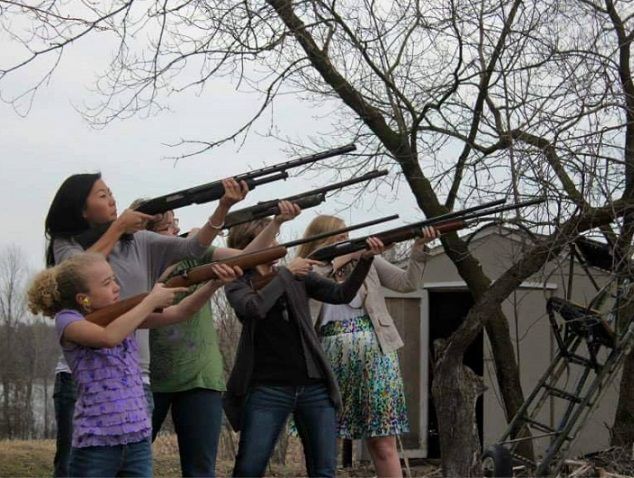 When friend and Archery icon and hall of fame'r Norb Mullaney
http://www.scout.com/outdoors/hunting/b ... b-mullaney
moved into an assisted living center with his wife Teddy, the bulk of his archery collection was moved to the Wisconson Bowhunting heritage museum for safe keeping. I purchased the remains of the arrows and the arrow building supplies. The wealth of arrow and arrow related items filled about half the 8 foot bed of my truck. Woody's, Aluminums, Glass, carbon arrows and shafting and nocks and fletching related items that I still have not completely sorted through yet.
I set aside a bunch of the vintage American Eagle aluminums to build a small army's worth of Flu Flu arrows for our inaugural "Resurrection Flight shooting"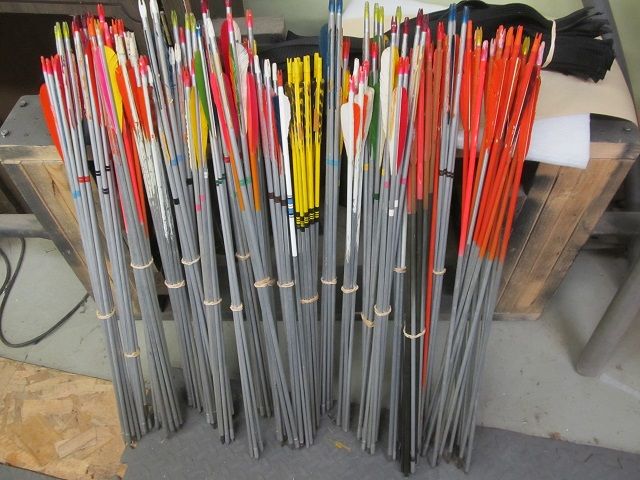 I picked up 9 dozen full length feathers from the Footed Shaft while attending the Wisconsin Traditional Archers annual convention in anticipation of this project.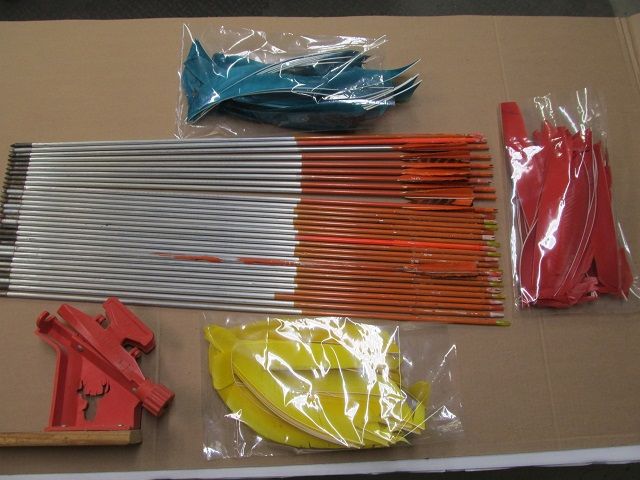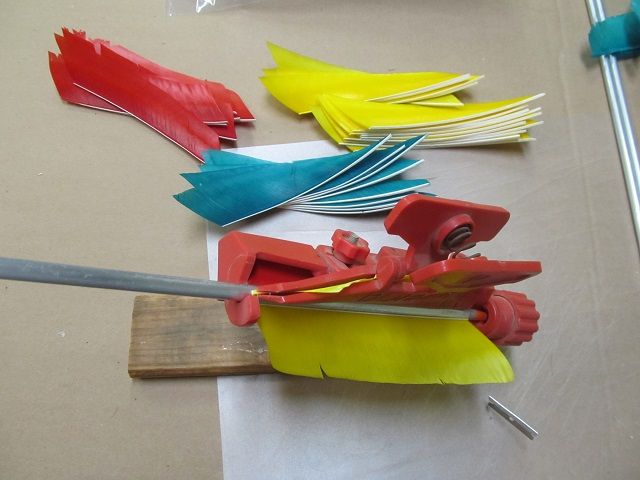 Since the bowhunters in my family are compounders (I'm an outcast with my trad gear) I will have to bring 7 bows for them to use. I made a few of these bows. The rest are vintage stick bows.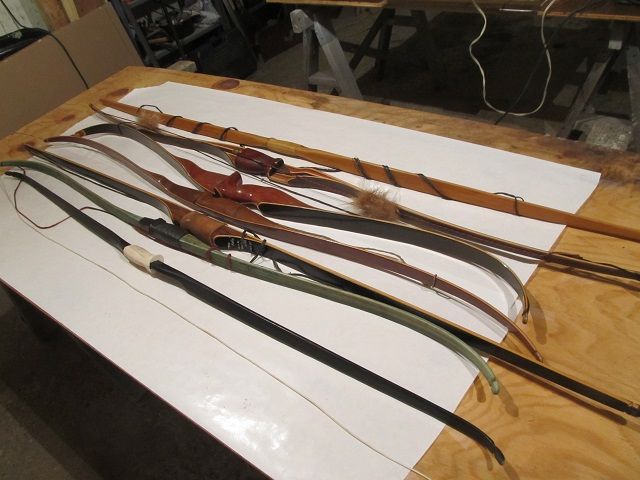 Im cutting the aerial targets out of foam board. A 5 gallon bucket is my template.
I cut the feathers to 6 1/4" long as that's the longest that will fit in my fletcing jig. These left wing feathers get a heavy helical. I have a week and a half to crank out several dozen arrows.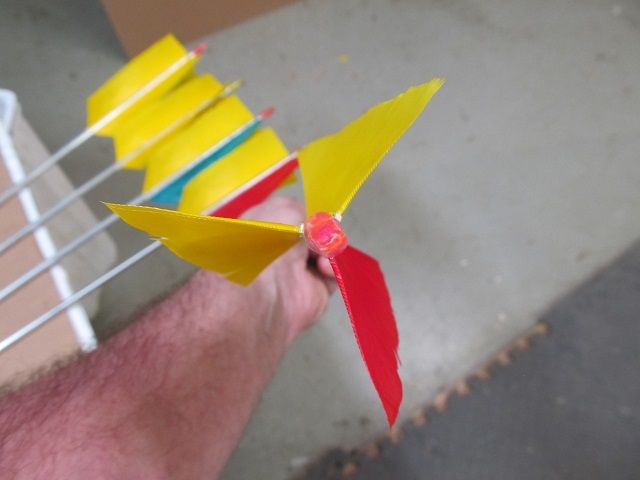 To be continued..............