I got back from Florida hog hunt and had a blast hunting new ground....not very often your on a stand and can hear chimpanzees hoopin and hoolerin
Hunted a cool set up one morning in a palm tree nursery...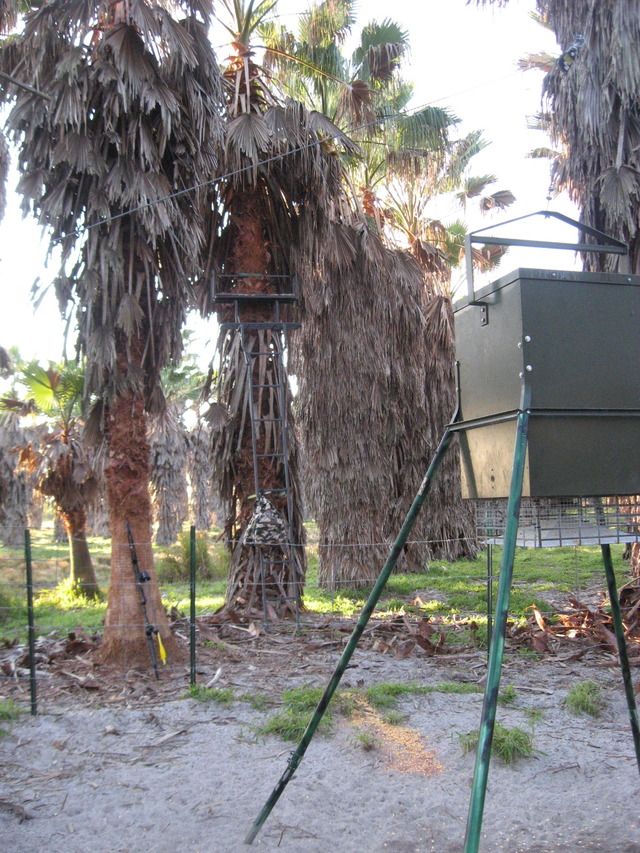 Had a big black tank of a boar come in. Was texting my buddies when I looked to my right and there he was, steps from the tree. Never heard a thing with all the sand. He proceeds to walk right in and start eating....4 yards away. Now I like em close but this was too close. I had to cant the bow horizontal and bend over to get any leverage on the bow. I hit the boar right where I was looking but would hate to guess how far I got to full draw...it wasnt all the way that's for sure. Never found a drop of blood or the arrow.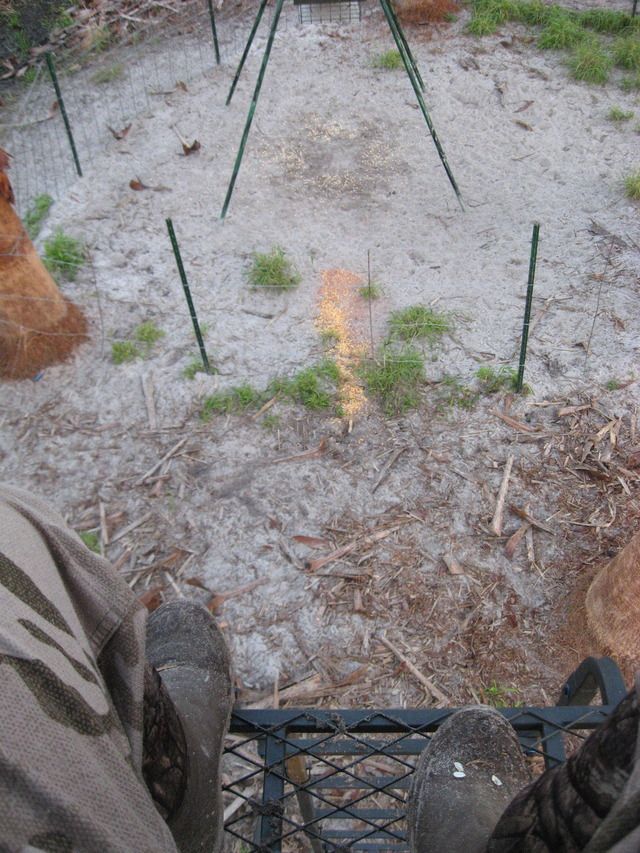 Where that line of corn starts is where the shot was
I hunted another morning and didnt see any pigs but late in the AM a coon paid a visit to the feeder and the guide says shoot all them you can....been struggling with getting thru the clicker on critters big time this year and I had all the time in the world on this one.....still couldnt get thru......seems I can get on but its like a dang force field around them again....
see how close...it was under the feeder, no excuse for that!!!
Im open for suggestions............