I decided that I wanted to try my hand at making a back quiver. Never done one before but how hard can it be? My youngest son has his 21st birthday coming up and as he has absconded with one of my Steven Catts back quivers I thought I would try and make him something real nice for his birthday.
The first thing I did was spend about 3 hours coming up with a design and pattern that I wanted to use. I cut about six different patterns out of heavy poster board and actually put the quivers together with tape before I finally found one I wanted to use.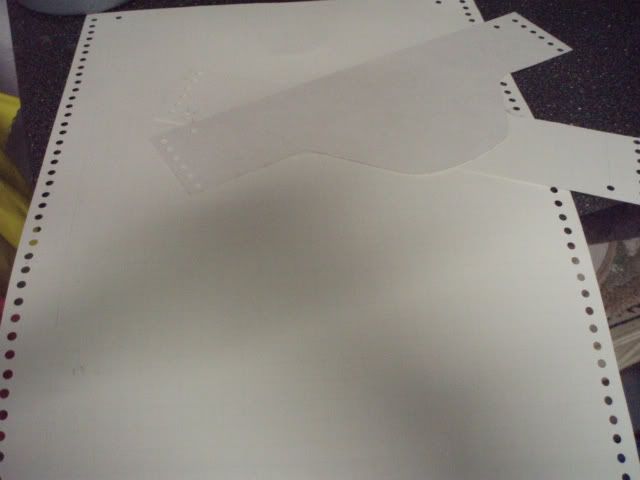 I then transferred the pattern to my leather and cut it out. I used 8-9 oz. tooling leather which might be a touch heavy for making a quiver out of. I like a quiver to have a thick opening at the mouth so that it stays open and makes it easier to return the arrows to it. I decided to beef it up a little extra around the mouth with an overlay.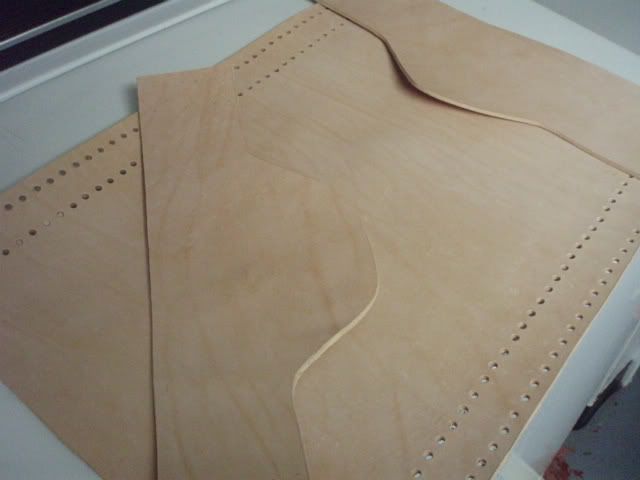 I decided that I wanted to make the over lay kind of fancy so I found a deer head pattern and then transferred it to the center of the over lay.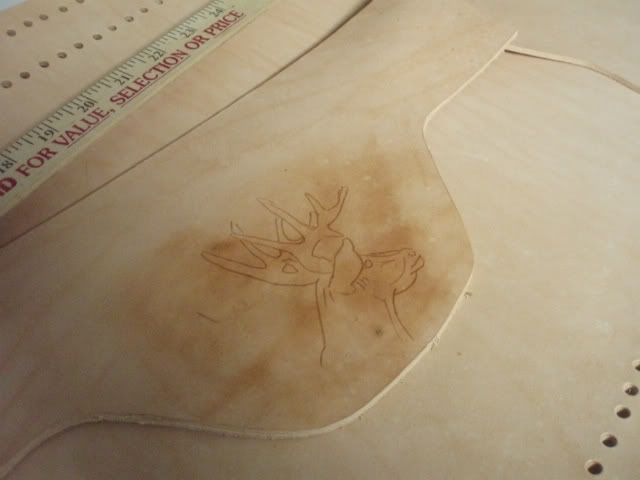 I then used a swivel knife to cut the pattern into the leather