Hello every one,
New here so I wanted to introduce myself... If this is not a place for this on this forum - forgive me, I don't know my way around here...
I'm not a bowyer, but I feel the urge to make me a bow or two(dozen). I made some from PVC pipes, and they are fun to make and shoot, but wood is wood (not talking 'bout the early morning here
).
It is not easy to get by materials for bow making here (I'm from Serbia, and archery is still on 'olympic' level here; very little interest in traditional archery, not to mention that bowyers are so scarce to find that there are none! A few novices have tried, but still working on it), since the demand for it is less than low. It is starting to change, but it feels like its not moving, rather evolving slowly... Anyway, though hard, something can be done, and here I am trying to learn to make a bow(s), since all you can buy here are metal olympic 3 piece take downs... Some effort has been made to introduce trad archery, but it's still bottle feeding and it's gonna take some time. Well, I can't wait.
I am currently learning Hill style shooting (you tube — John Shultz's videos are priceless) and enjoying archery in it's stick and string form with Ragim Wolf hybrid and am determined to make Hill flatbow with straight (or slightly dished) grip, and a hybrid and a schytian of my own. At least, I hope I will...
I hope you take me under your wing here, and I hope I earn 'my keep' here in months to come.
But enough words; maybe it would be better to introduce myself with some picks, and stop boring you right from the start
. So here they are:
This is what my current bow looks like...
Some bows I made from PVC pipes: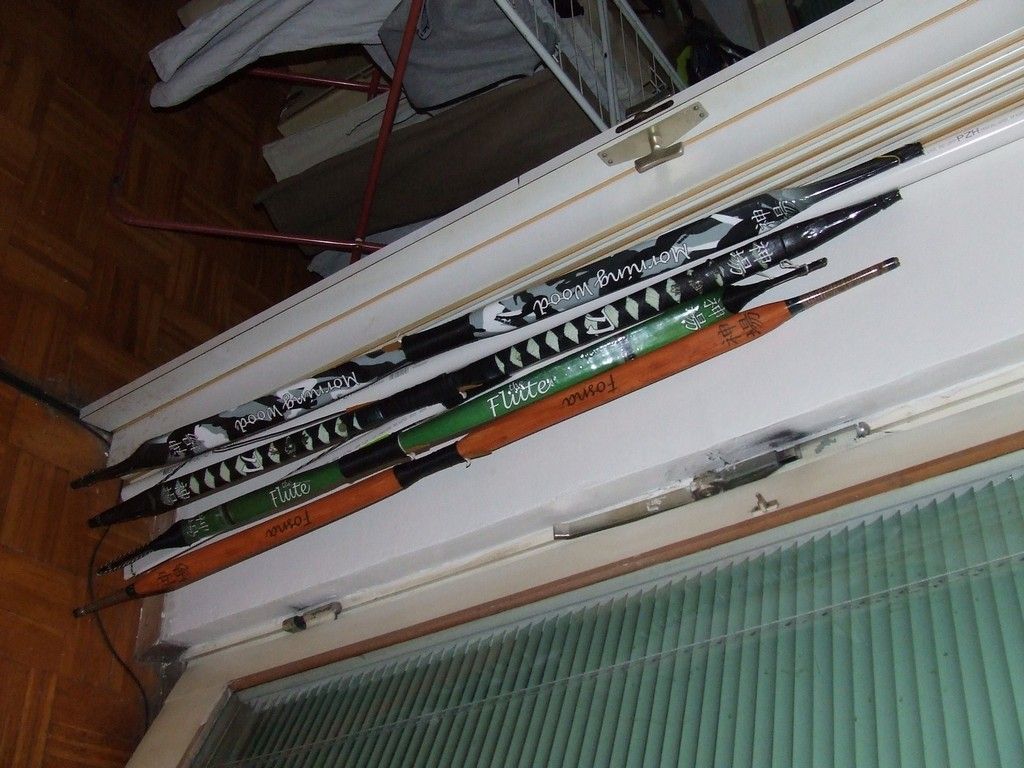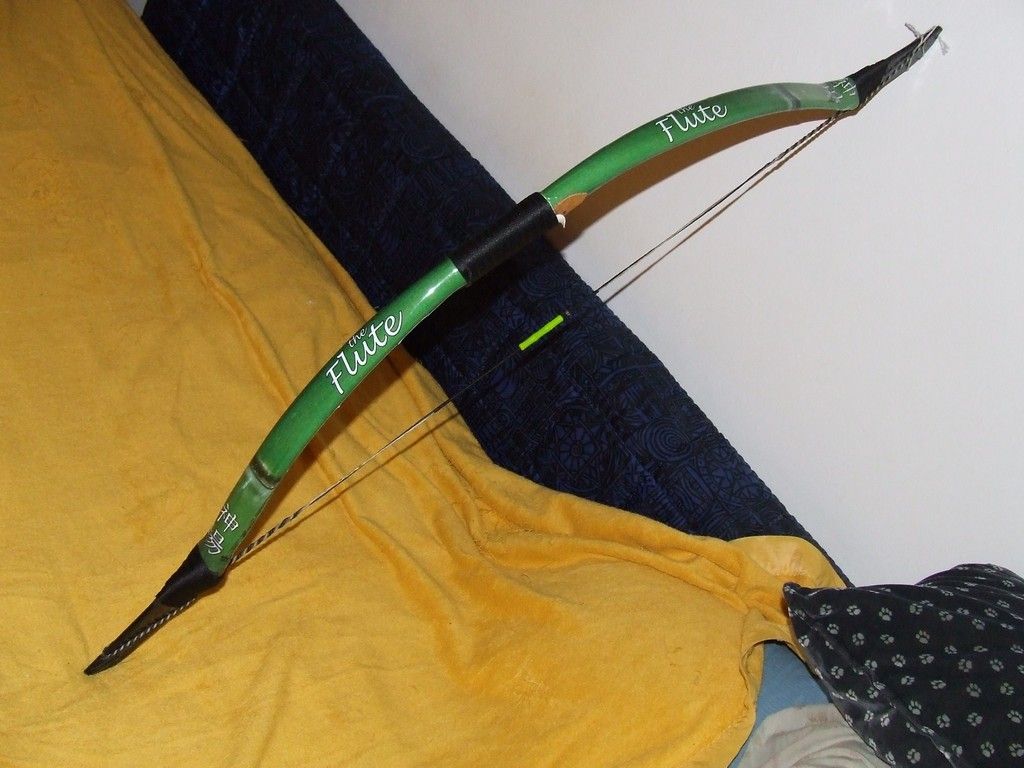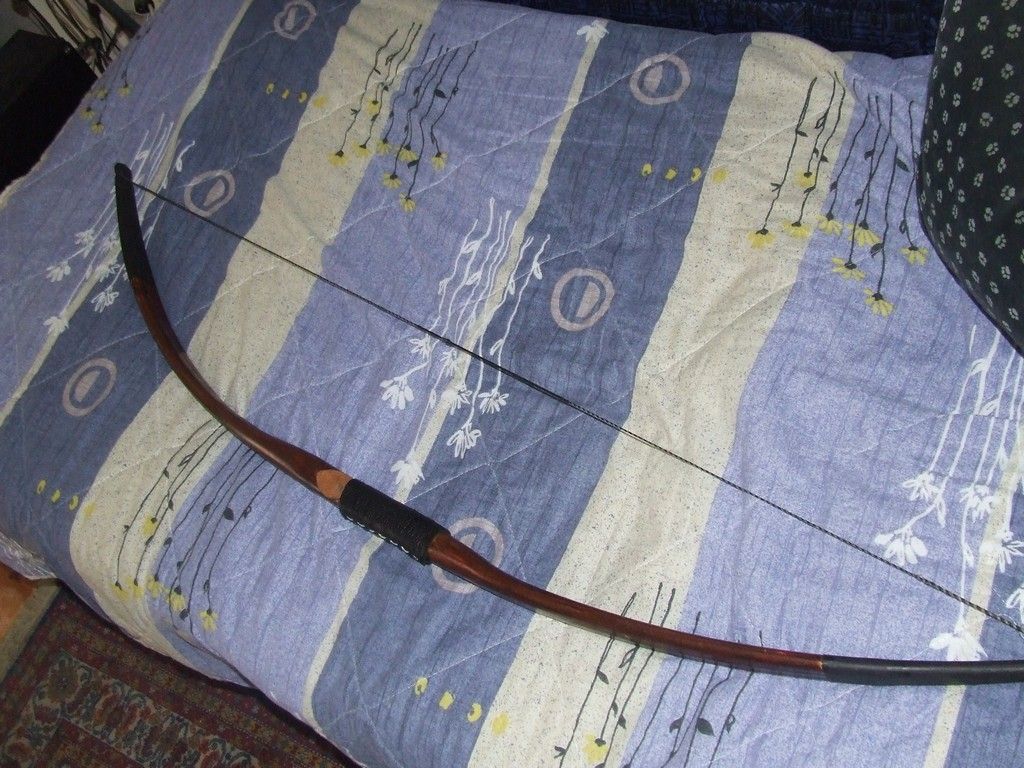 Some of my dowel arrows; all are wrapped with self adhere PVC foil with print on it. Feathers are from goose (all done by hand so they don't look like much), and black feathers are raven feathers I found in the park. Nocks are selfnocks done by hand...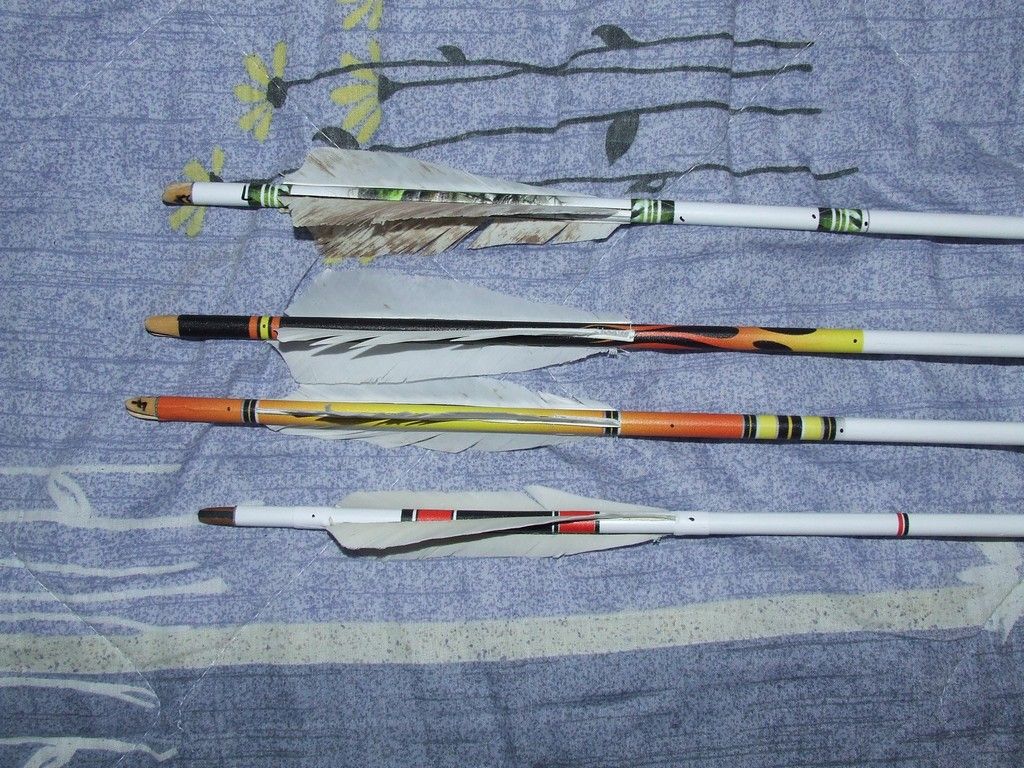 These are my latest with turkey feathers and plastic nocks
And my latest attempt; still have to finish it (hope it doesn't brake on me), but it has to wait for a couple of weeks, 'till I take days off and have time to 'dig in'...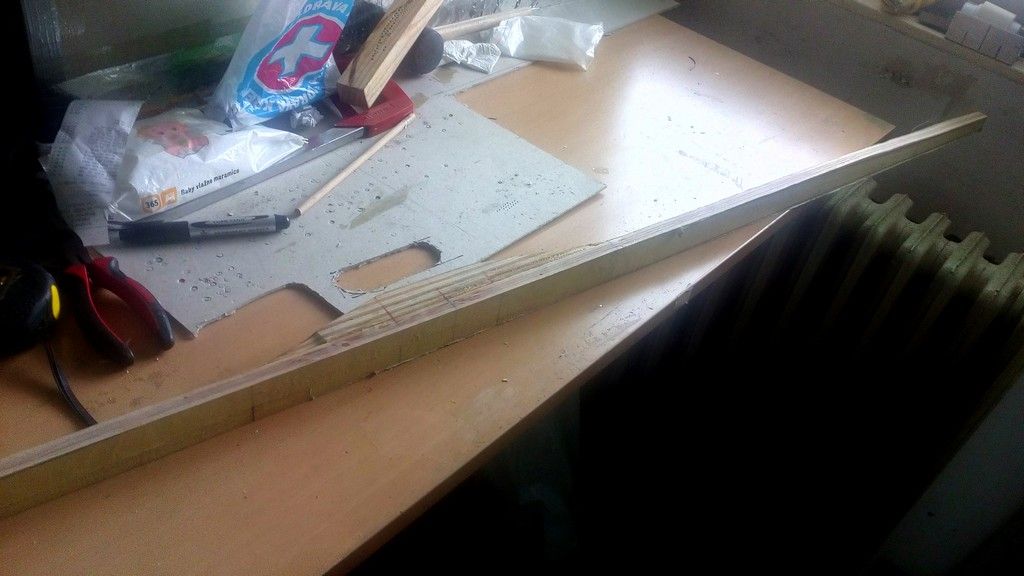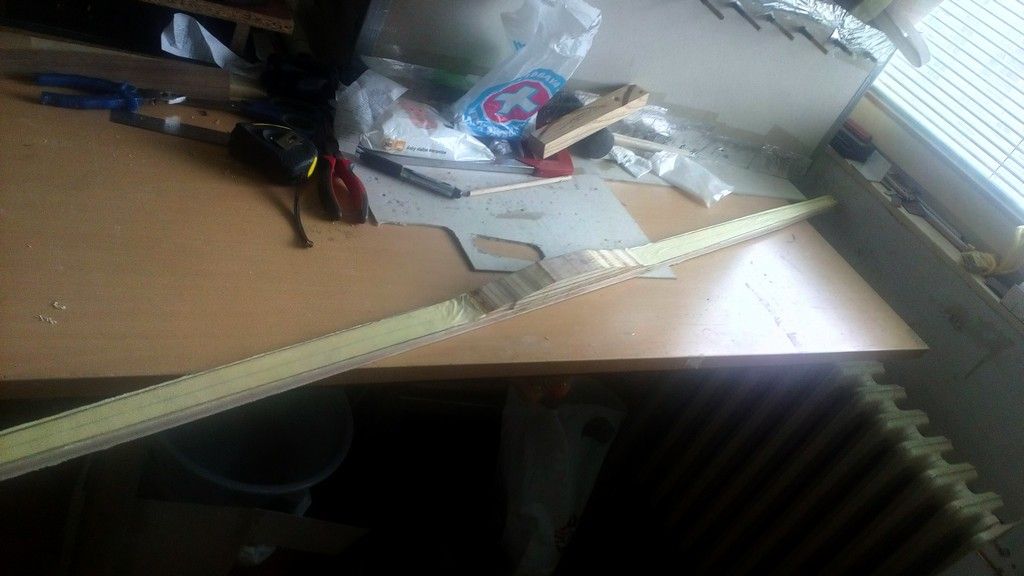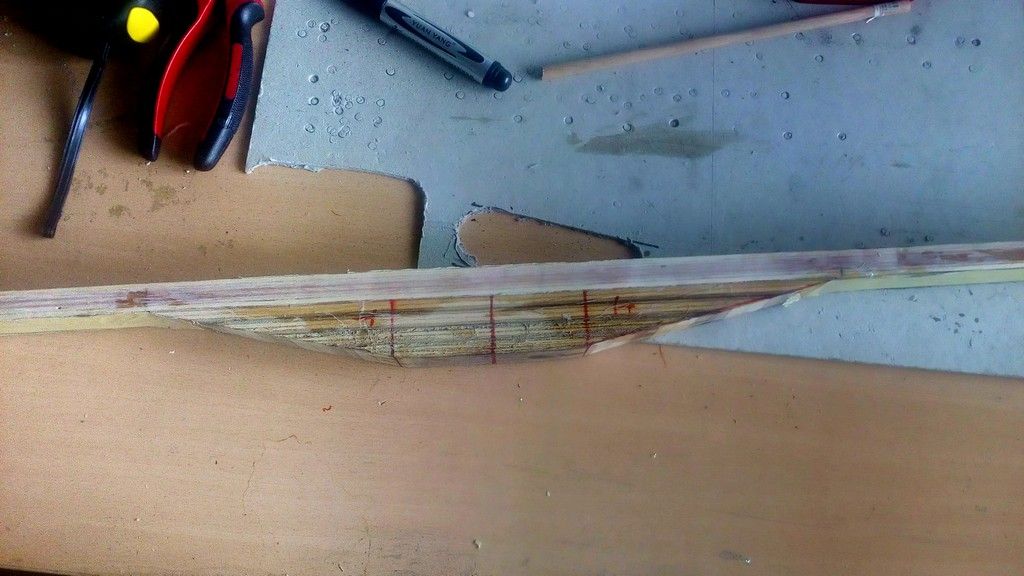 Yes, the handle is made of laminated pieces of laminations that were left after cutting them down to length(1/16" and 2/16" veneers). Bow should be about 68" when finished, and I'm hopping for at least 30-35#. No shelf, shooting of hand, and straight limbs 1 1/4" at the fades, about 1/2" at the tip. No glass on back/belly; have some health issues, so I can't touch the stuff. Hope beech and oak laminatios will do the job. We'll see...
Well, that's all from me for now. I do hope I didn't overdo it, but I thought — how else would you know who I am, unless I show you what I do?
Thanks for your time, and I am open to suggestions, opinions, instructions... 'Till next time,
Shinjo