Re: First three piece bow! 2nd Gen starts on pg 13
Posted:
Thu Aug 12, 2010 7:55 am
This bow is driving me nuts. I got the limbs lined up as good as I could, drilled the pins, and still have a little twist! It's not bad, and it should work out. Now I need to go research on how to correct the twist. I never can keep it straight, as how I have very little practice. The other models I build come out straight 99% of the time.
Here are a few photos. I'll show the 1st and 2nd generations together here, so you can see the differences.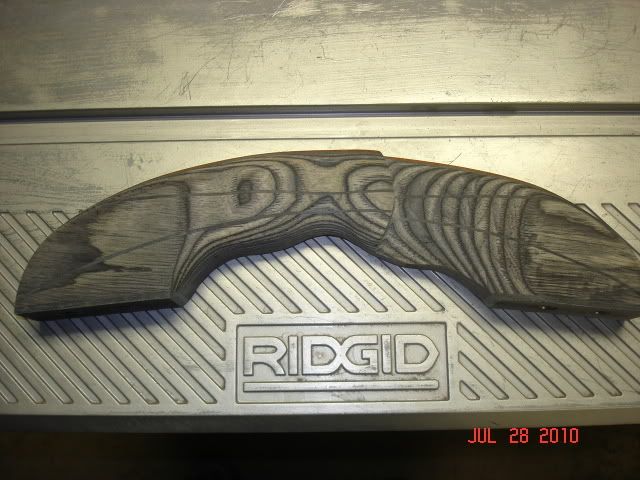 The new riser enables me to have less brace height, which should translate into a high 180s (with fingers) shooter.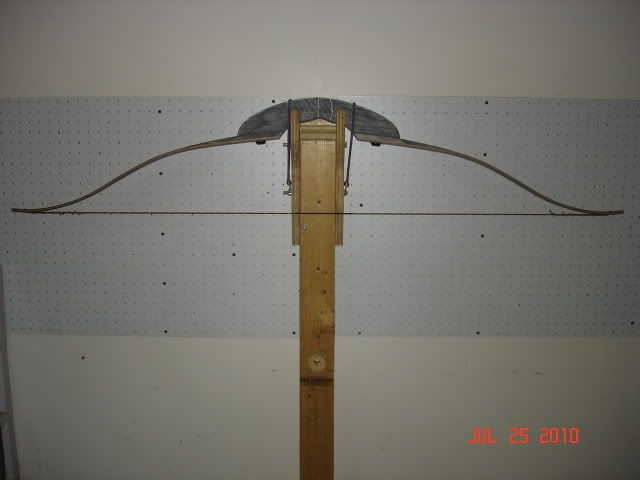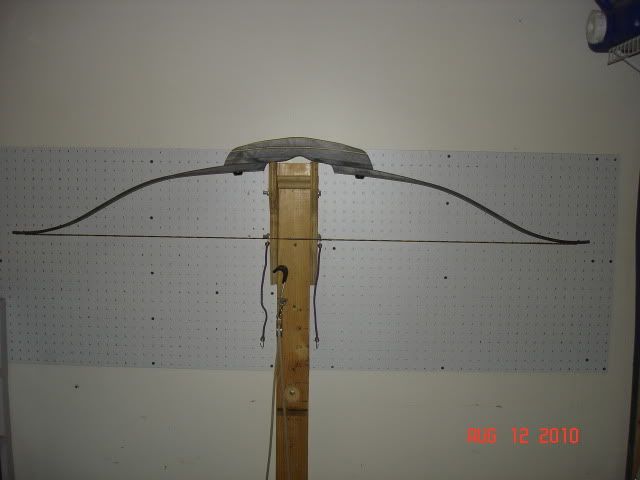 The differences: The newest, or bottom bow has 5" of wedge past the riser instead of 6". The back profile is wider on the bottom bow. I still need to narrow the outer limbs, which will encourage them to bend more. I should get less bend outside the fades as well. The bottom riser is two inches longer. No other wedges or power lams.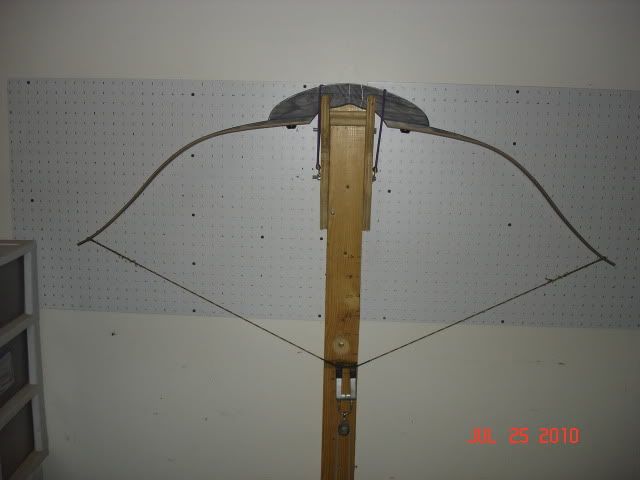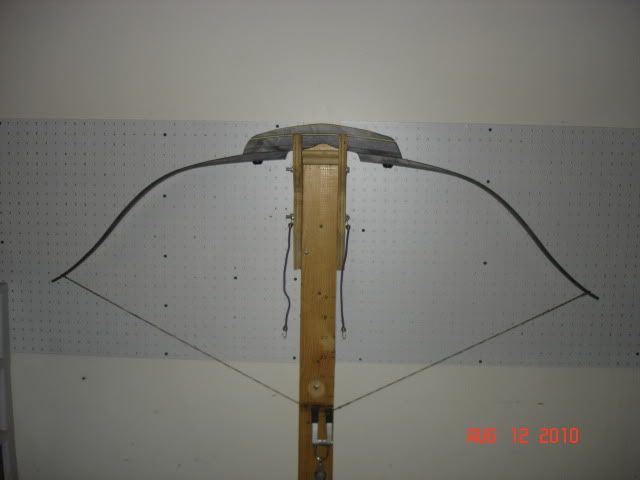 Here is an un-braced shot.