A coworkers bought a sidearm but needed a holster and wanted to learn leatherworking. He asked that I teach him basic leatherworking. He wanted to do as much of the work himself as possible so I would show him on a portion of the project and he would complete each task.
We started by making a few patterns out of cereal box paperboard (AKA Crapalloy) until we arrived at what he wanted.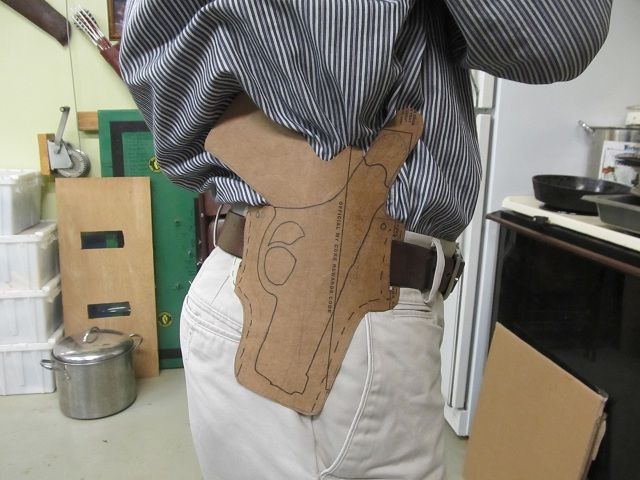 Once we settled on the pattern we cut some 8 Oz. tooling leather. We wetted the leather and wet formed it to shape and contours of the handgun. We use a hand dryer to dry and lock the shape into the leather.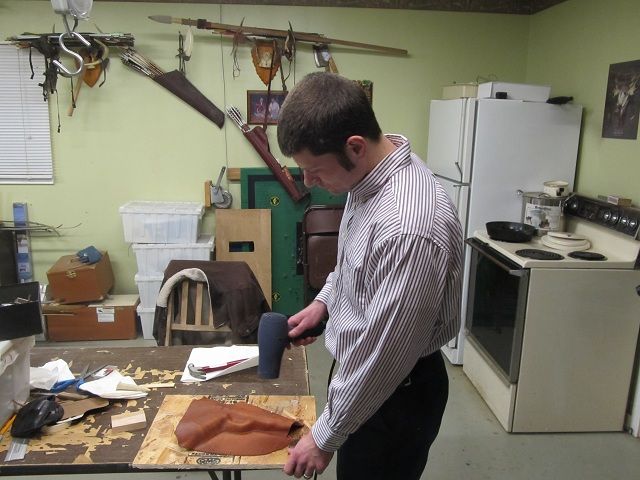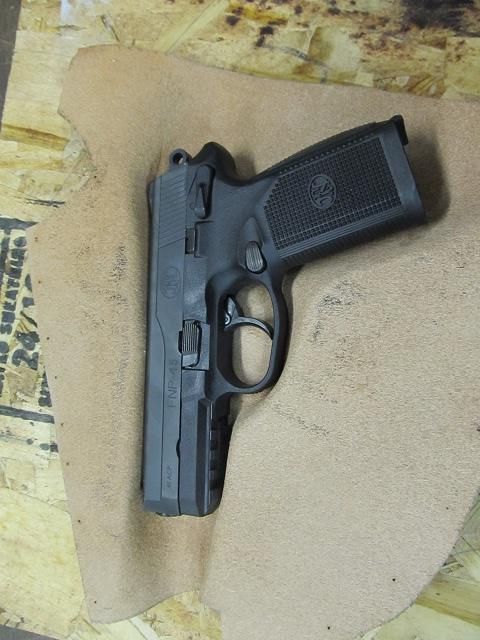 Then he cut out a more refined shape.
A backing piece of the same thickness was cut and after stamping stitching holes, the two parts were hand stitched together. Then we cut belt loops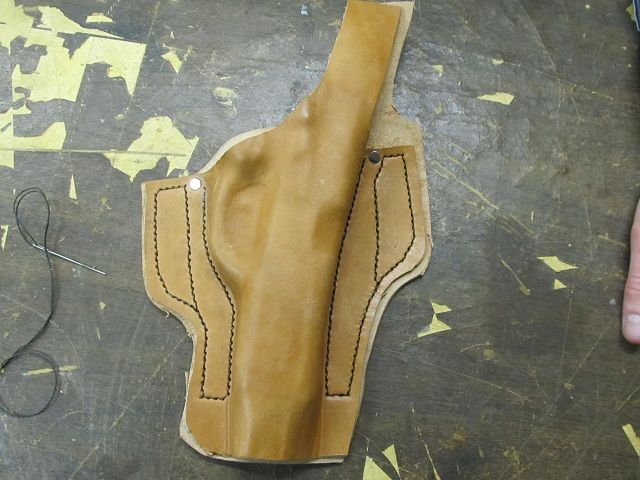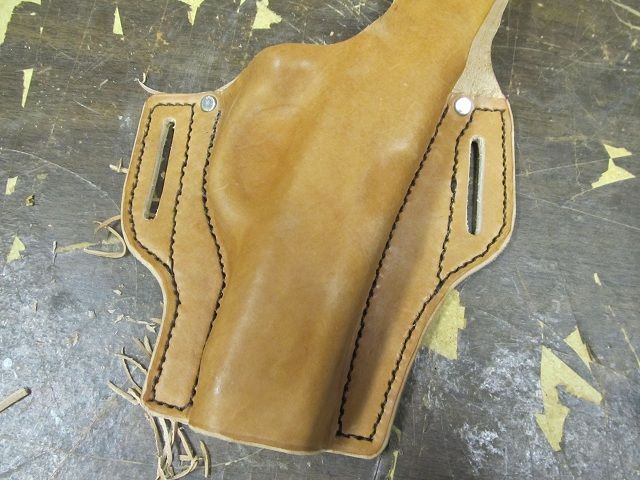 He had a holster for a snub nosed revolver he brought along because it featured a quick snap feature for the thumb and he wanted that feature on this holster. After a little experimenting, this is how it looks.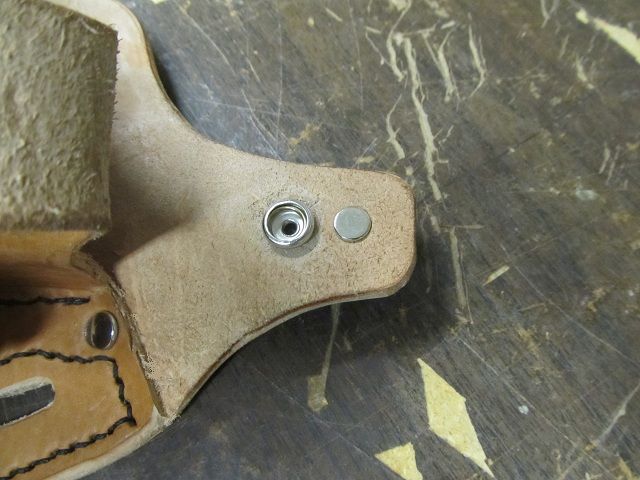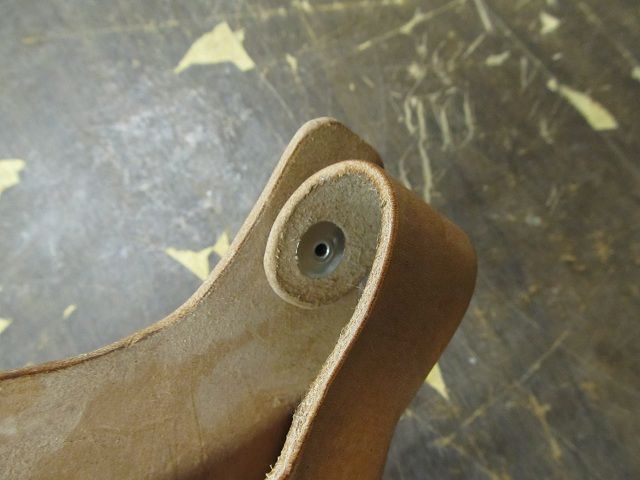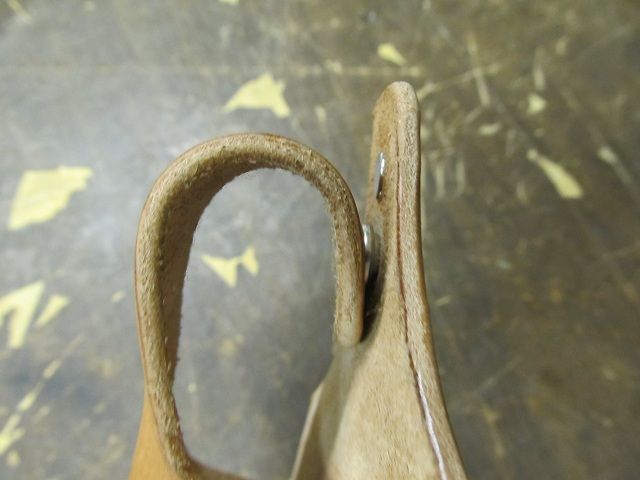 Then we gave the holster a deep dark black die job followed by a good soaking in neatsfoot oil to restore the oils lost during working the leather. Then we rubbed it down with warmed mink oil to waterproof. He (and I) are pleased with the results.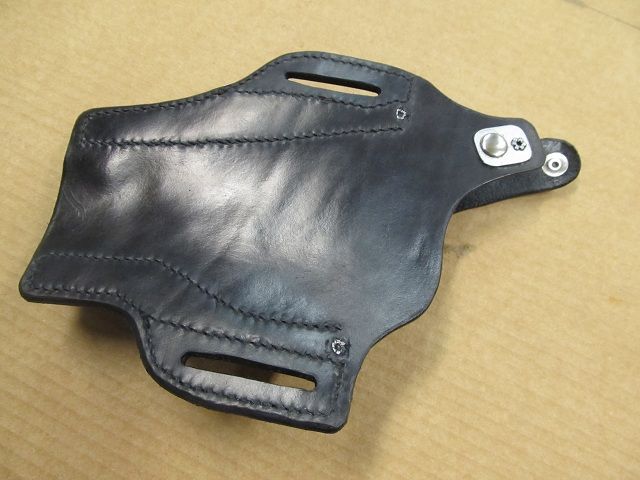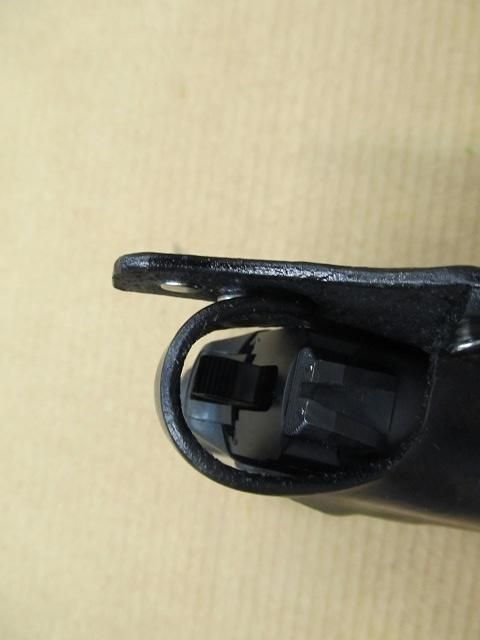 In all he made 3 trips to my shop that were each 3 hours long for a total of 9 hours to construct but this was a hands on learning project and could be repeated in about 4 hours.