Well I survived World Field champs, it was hardest five days walking shooting ever, many shots over 30degree angle, many shooting styles from more formal target style to 3D\hunting style they all worked specially on some of the tricky angle shots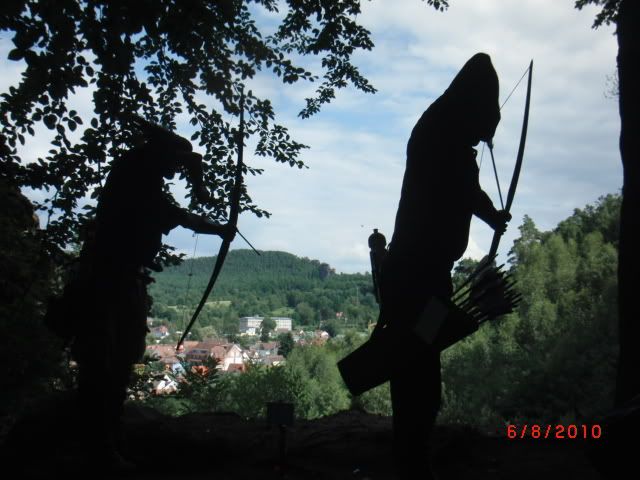 48 yard downhill.
http://img.photobucket.com/albums/v603/ ... ahn099.jpg
This is the View after we collected arrows and climbed out other side, shooting position to the left.
Ladies shooting 70y uphill, my Wife Katrin won for 3rd time setting new world record for Animal round.
http://www.youtube.com/watch?v=9VI5cq-OJpo
Dana Chatoo USA team shooting tricky 48yarder from Castle wall (he came 5th) and one of my favorite shots of the tourney.
http://www.youtube.com/watch?v=S32sT0ibvfs
Myself shooting 11y bunny
http://www.youtube.com/watch?v=BX4HqwN2q4U
6th Place Ular (2008 champ) and Christof 3rd place shooting tricky 30y shot, hard to shoot top face with rock face behind lol