Shooting at 7 AM yesterday morning. Not exactly going to win any IBO awards, but not too Shabby. All shots were 20 to 25 yards. Hot one yesterday well into the high 90's and just as humid! Heck, my glasses were constantly steaming up at 7 AM!!!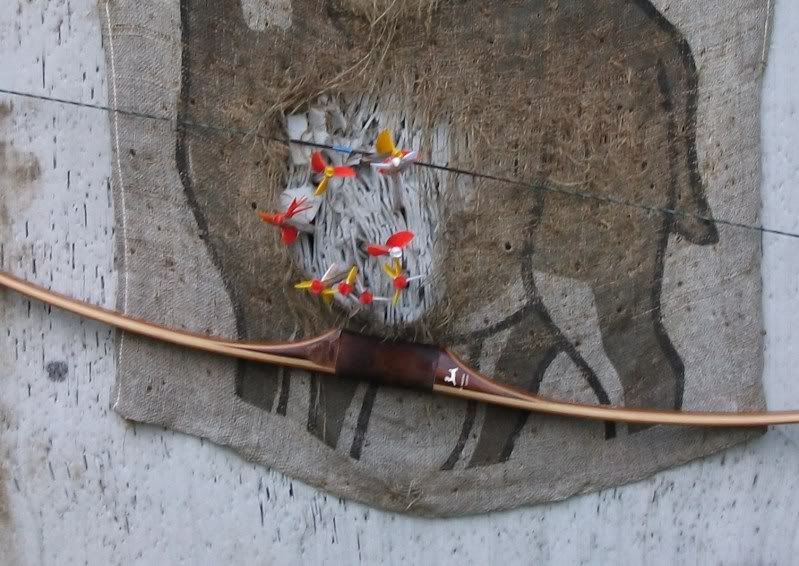 Yes, for you HH affectionatoes... that is a Howard Hill Halfbreed - custom made for me by Craig Ekin. Bamboo core with extra lam of Bamboo, Yew on the back and belly. Sterling Silver running deer inlay, Named under Glass - "Autumn's Whisper. Pulls #52 @ 28
Intersting how when I adjusted the brace height a bit I got the better group below the 3 higher hit arrows.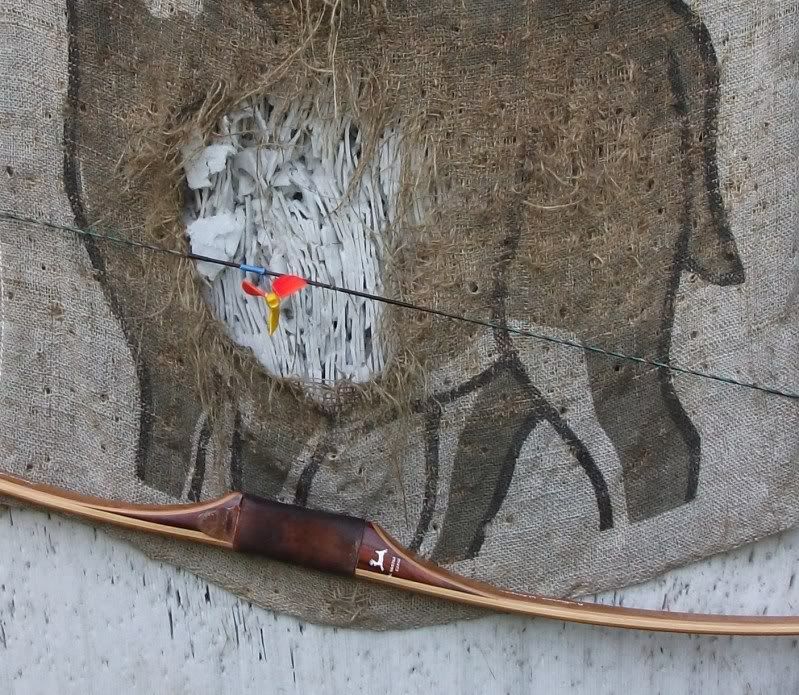 You guys know the drill we all do it. Had to take "just one more shot" to see if we're still on. (And if I pulled it.. I could have been there another half hour!!!) LOL!