But dang I think I might have next season hunting rig ready to go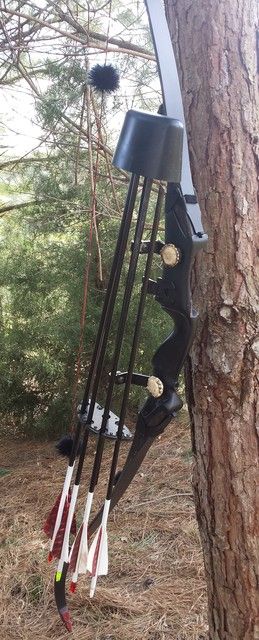 Got my Mag riser Bear TD put together like I want and this thing is shooting 2016 like a lazer!! Been wanting to to try something a bit different but havent been able to find anything that shoots as good as the Titan and BF's but man the new red tipped Bear limbs are NOTHING to sneeze at!!! I havent run em thru a chrono to see but when shooting side by side I dont see any big differences and they are every bit as smooth and nice and quiet.
I told the wife that I had the bow I was gonna shoot for hunting season ready to go and the hysterical laughter that came out of her mouth led me to think she wasnt as convinced as I was.........