I really like armguards, always have and have used a bunch of different ones over the years. Liked the ones with knives on em and any thing with antler accents is cool as all get out but when it comes to hunting all that fancy stuff gets hung up on everything for me.Some of em also tend to be just a bit long for me, Ive had some that were just long enough to be uncomfortable and even restrict hand movement a bit. I also use a compass all the time with watching wind direction soooo I had this idea of what I wanted in my next armguard, simple but functional. There is this guy I know who does leatherwork on here and I hit him up with my idea's last fall when I was down there hunting. Stykshooter took my goofy request and today I got my new hunting arm guard....just what the doctor ordered....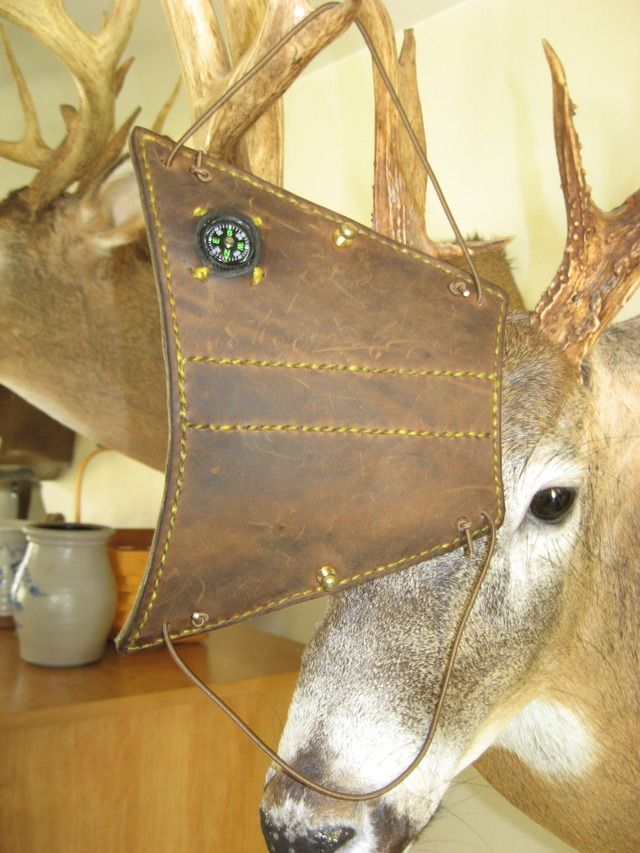 Perfect fit and function!!!!
Thanks Randy!!!!!!!!!