Ok. Thx to those on the Uploading Pics thread for saving me. I was kicked out of MENSA a few years back because I ain't the brightest bulb in the house!
Anyway I hope this works out. The first few photos is of a Bob Stotler prototype recurve. Shoot through as you can see, with a wrist-rocket type bar to brace against the forearm. I'm thinking they could make Khalid Sheik Mohammed shoot this muther and we could get even more info. It do look painful.
Got inspired after a visit from aromakr last weekend. Figured some of you guys may get a kick out of this stuff.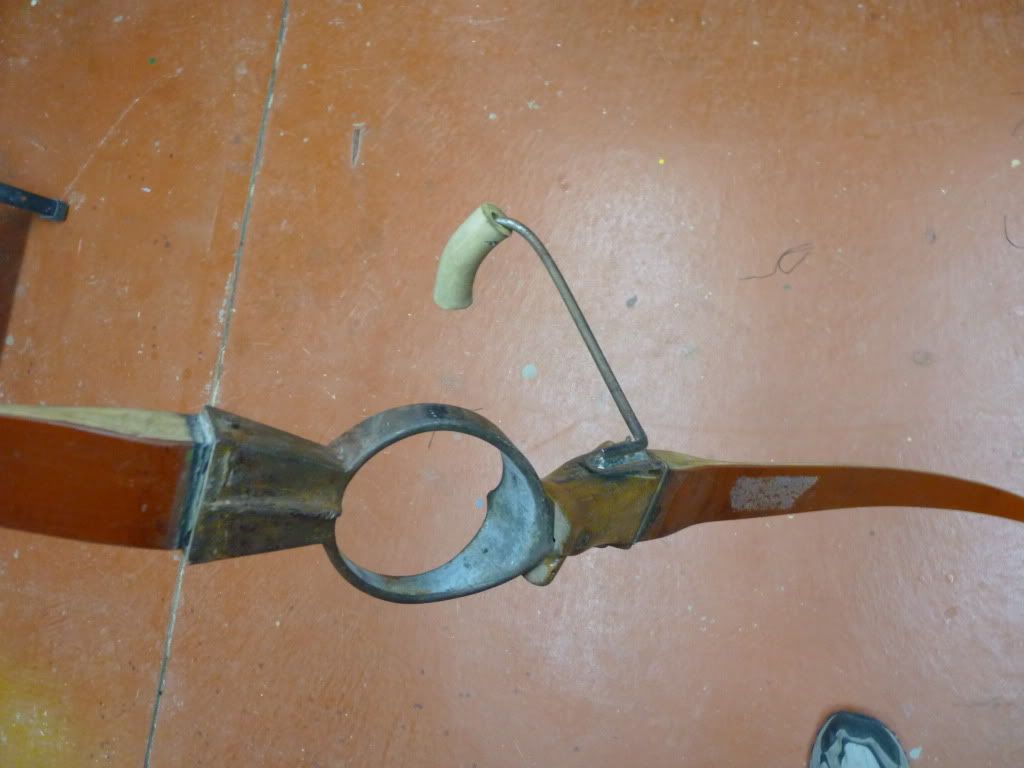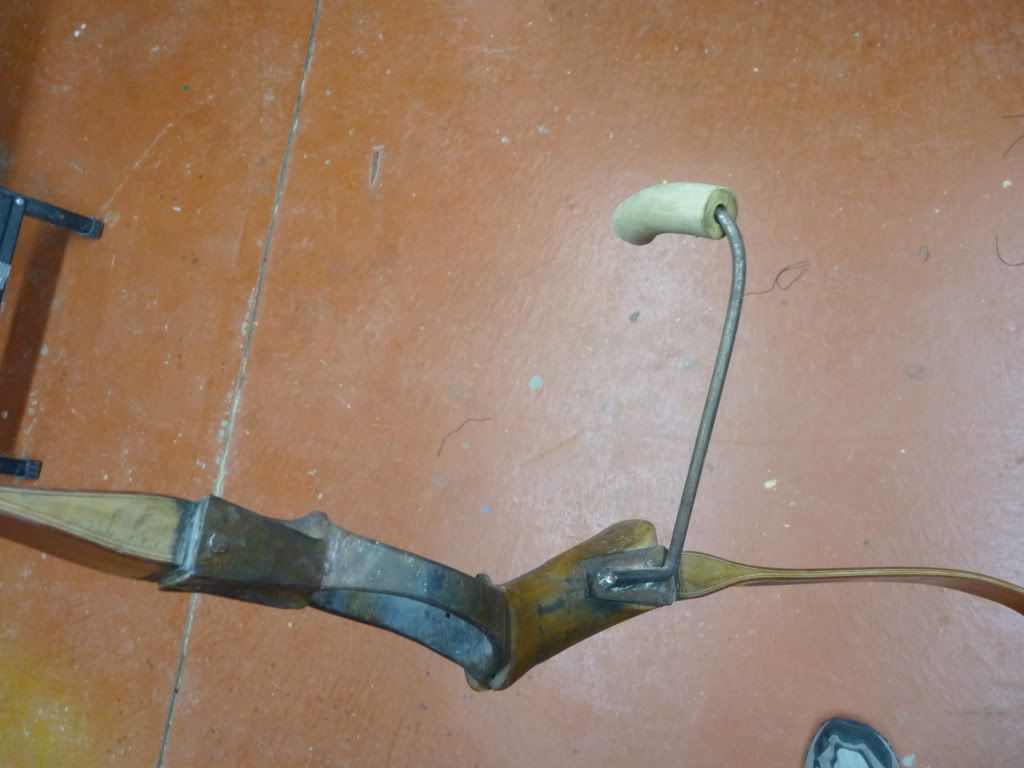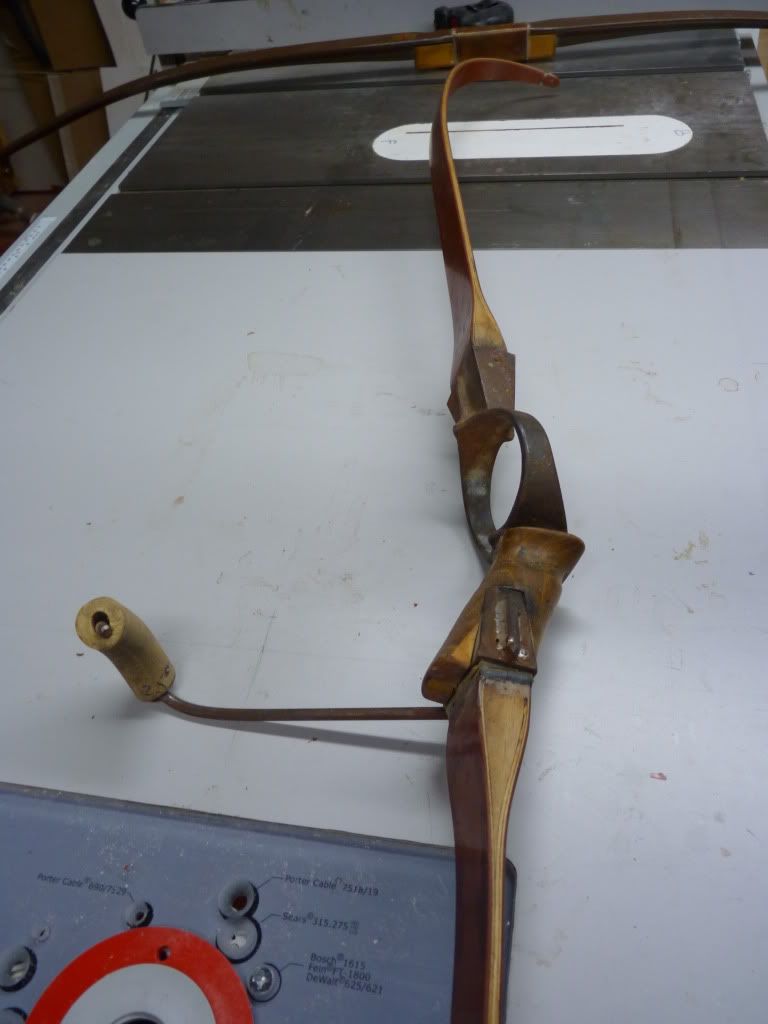 The next "device" is an recurve made up entirely of magnesium. Check out the limbs. They looked fencing t-posts to me that had been craftily formed into looking like a bow. It has a maple wood handle on it for comfort...
Made by Stag Metal Lite Products. Be interested to see if anyone had seen or knows anything on this little beauty. Sorry for the pics. The wide angle feature isn't as wide as I'd like on my camera.