"Hillbillyking" was at Cincinnati with "some" of his Bear collection..... Pretty amazing really. I took a ton of photos and will load some here... until photo bucket pisses me off again.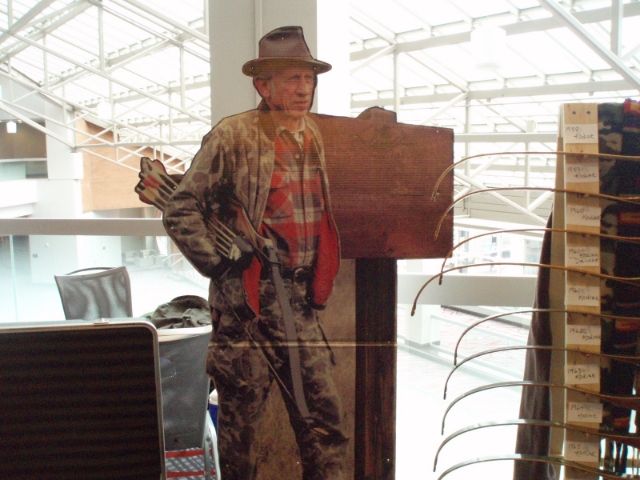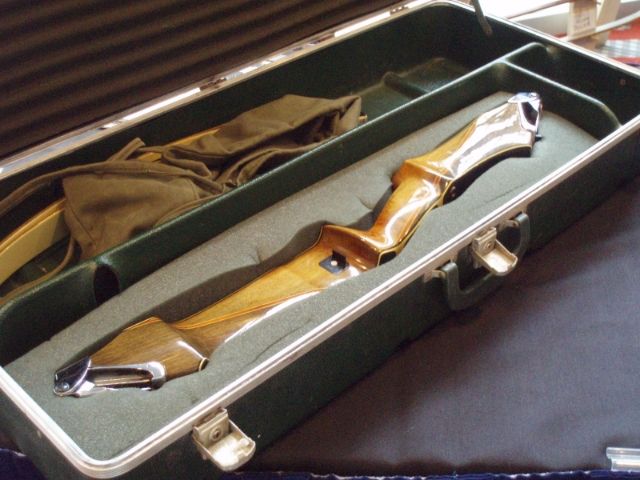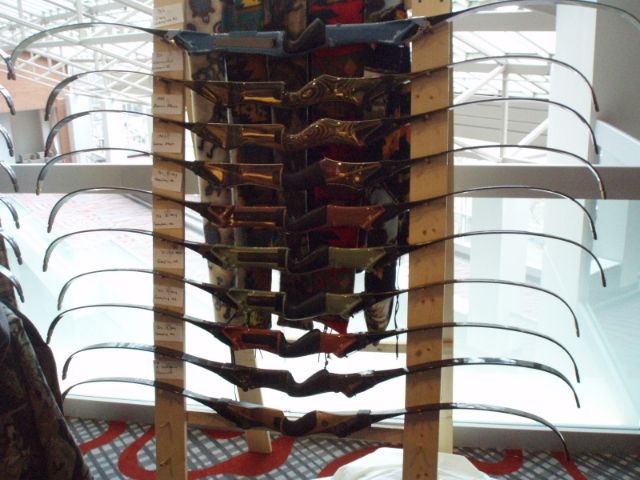 Here is a pristine 1969 Bear takedown.... First year of production. They didn't really become available until 1971.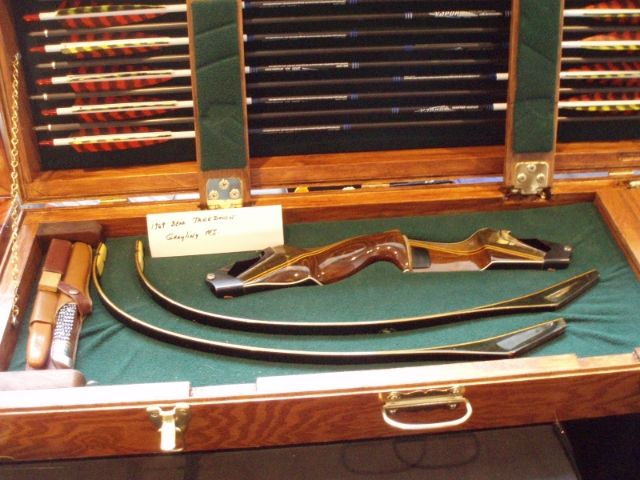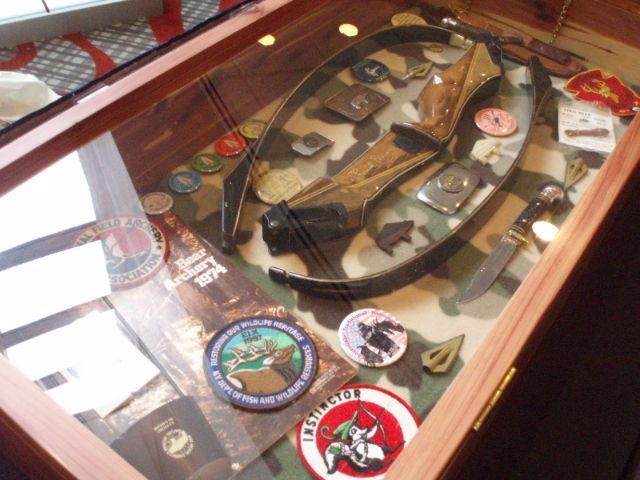 Here is one of Fred Bear's personal hats. Kind of cool I guess but strikes me as a little creepy as well. The stuff this guys went through and the money he spent in order to latch on to this is unreal. I guess I am just not into dead people's clothing items.