This has got to be one of my favorite photos of Aaron here.....i think he's pretty damn happy with his first wood bow here
Here's a great shot of Jwillis, BK. and Dan. (From left to right in that order)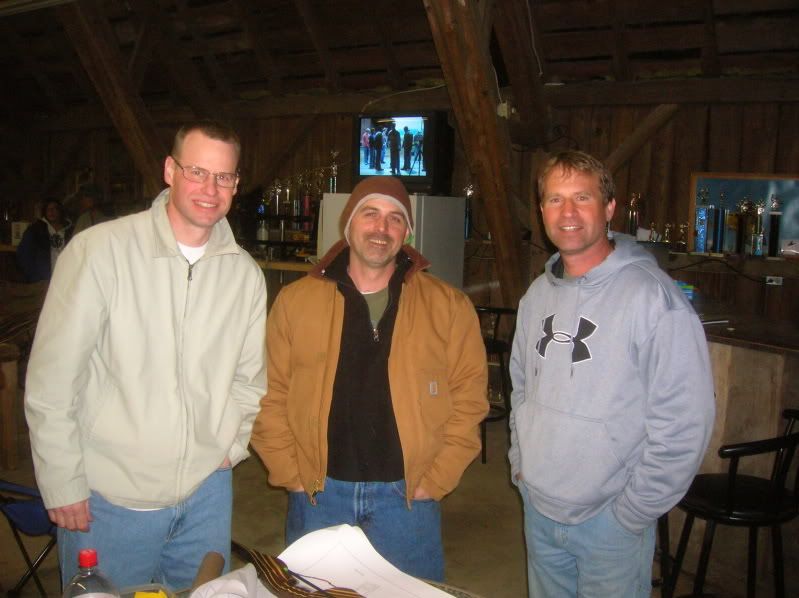 Jim had just given mt some copies of his bow design drawings here, and we were comparing the curve on the sasquatch limbs to his full size recurve limbs on the table there...
here's Ken holding the Iron Maiden with Hank in the back ground. that thing is very deceptive looking.It has a 65 pound draw, and flat out shoots some arrows.
Here is another favorite of mine of Jim holding his purdy bow up for me here. this bow was very nice shooting with a grip i just loved the feel of... i would seriously love to have one of these for my collection.....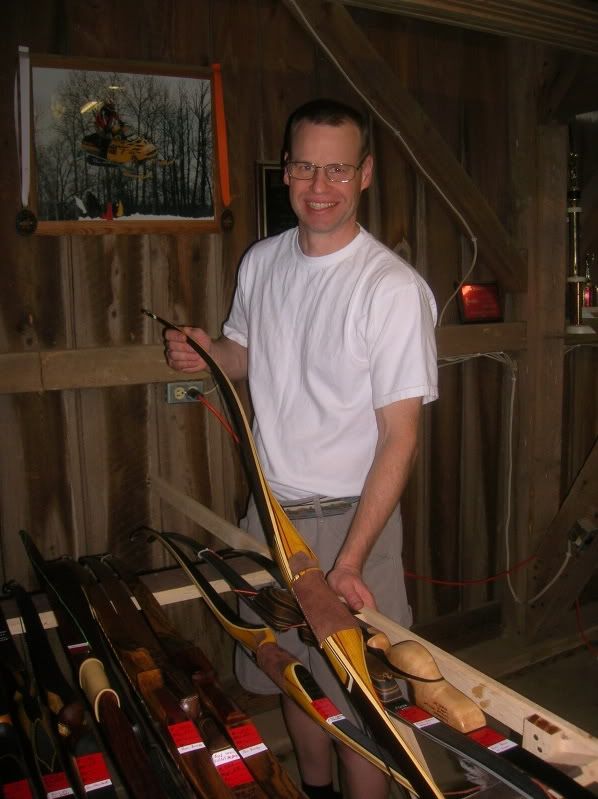 this one here is Marc "holding the bag" if you will.... now i'm not really sure exactly he was doing to the bag, but Ken was threatening to poke him with that arrow if he didn't quit it...
here's another of the guys that came to the even with bows in hand.
These next couple photos is Hank in all his glory building strings....the first is Hank, FD, and Marc (left to right)
this on i got in on the lessoon as well
This one here Ken is showing me how to tame a Sasquatch
And this last one reflects the relaxed atmosphere of Sunday at Ken farm on a Sunday afternoon