While TJ was basking in his glory over kicking ass and taking names here. Unknowingly to TJ, his mom Lori slipped out to the rig and brought his first bow into the shop for us to look at.
This was great stuff here guys! We all thought he did a nice job on the bow, but his concerns for reinforcing the tips on this thing rerally raised some eyebrows and stimulated a variety of comments that i found amusing. Considering the tip overlays were the size of a good dollar cigar, the similarity to various other body parts were not easily overlooked...
There was mention of the use of a condom rather than beaver balls for silencing. we all agreed that might be more appropriate.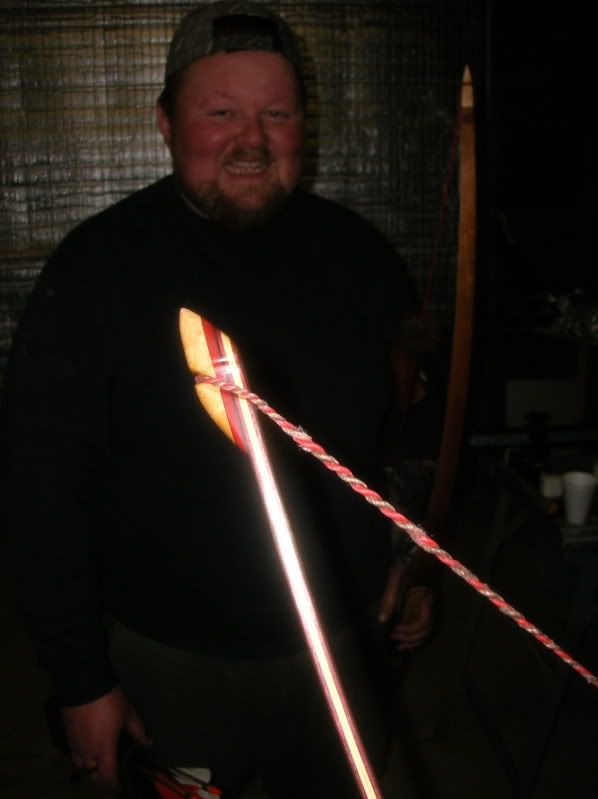 Hank said he was fresh out, and Ken decided to the hell with safe sex and shoot her anyway.
Lori had mentioned TJ's not really wanting to run this one through the Chrono, but we couldn't resist....Here is the moment you've all ben waiting for!!!!