I stuck this broken shaft in the tread of FD's tire as a joke. When I showed him, he said, "aye, cool"!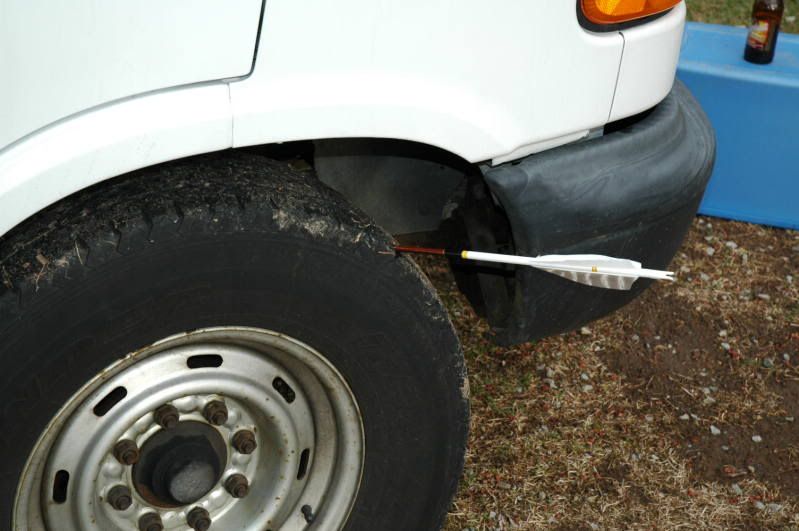 Kenro's daughter Natalie(?) and her Whippin Stick custom with purple camo backing.
FD shooting nerf footballs with Hank's bow he calls the Iron Maiden.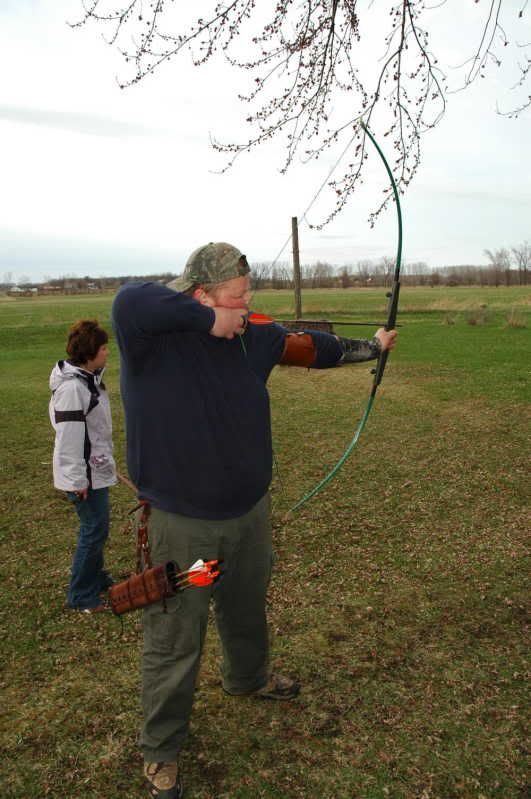 The bow tree. Almost all of these bows were tested.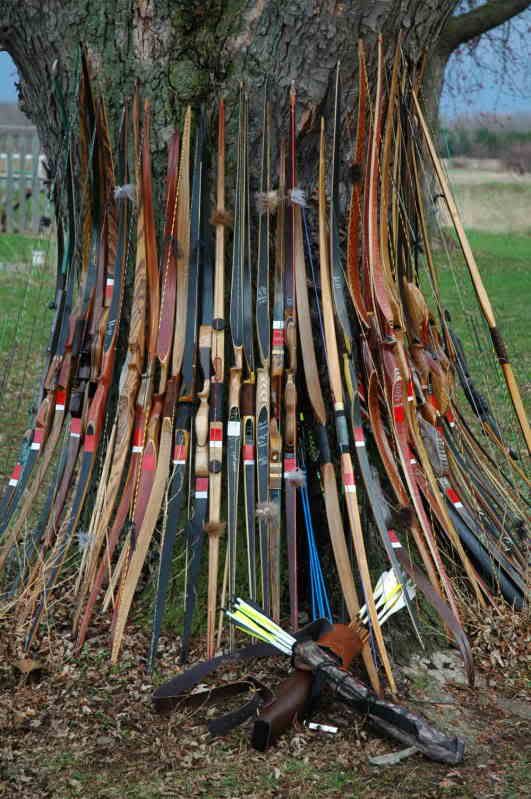 Ben
L to R...Longbow, Hank, Kirkll, Daniel, FeralDonkey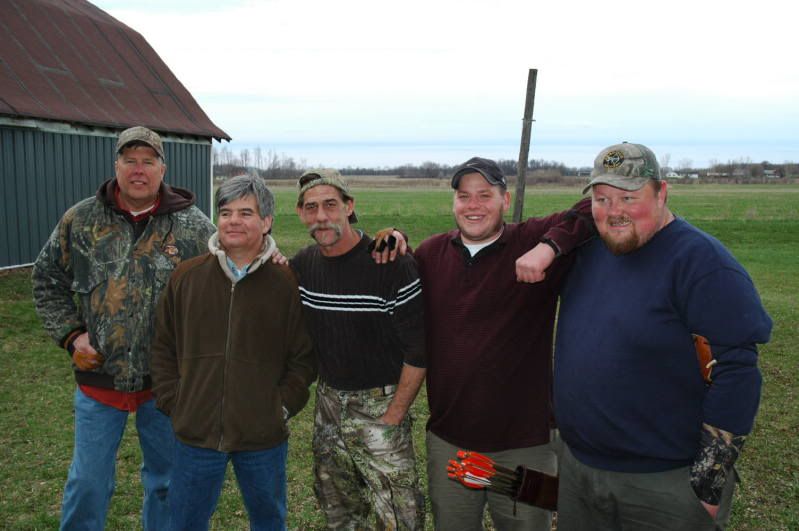 FD and BK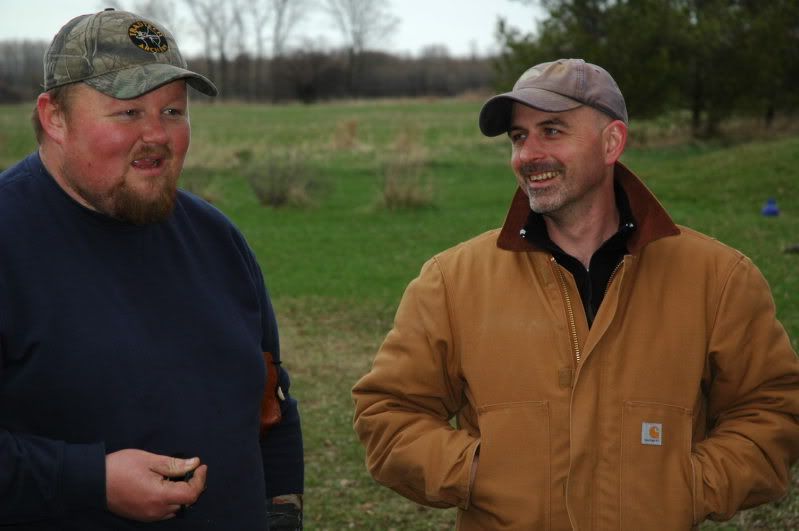 Lori (TJ's mom), Natalie, and Lynnro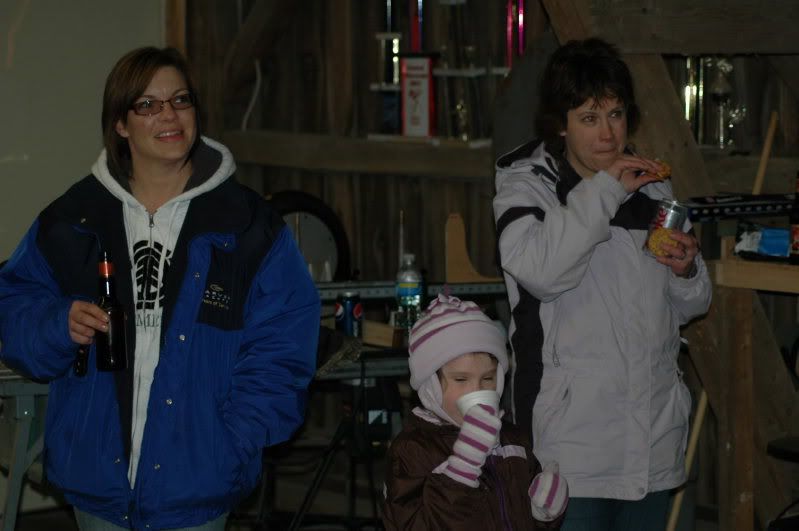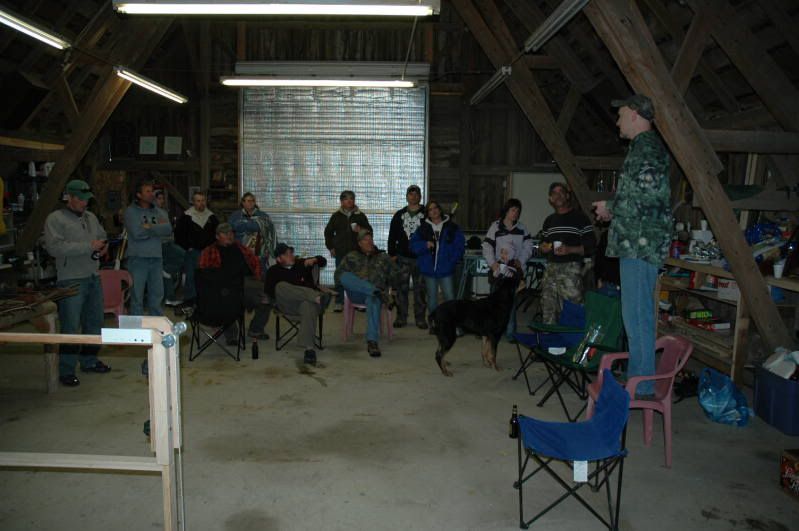 L to R...jwillis, TJ, Kenro, Marc, BK, Daniel, Hank, Dan. S, Longbow (Dave), FD, Kirkll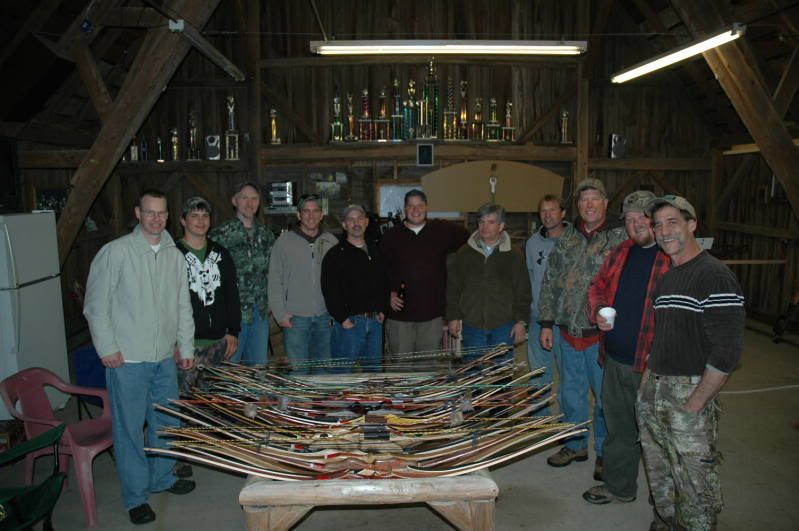 Kirk shows Daniel the secret mojo of the Sasquatch.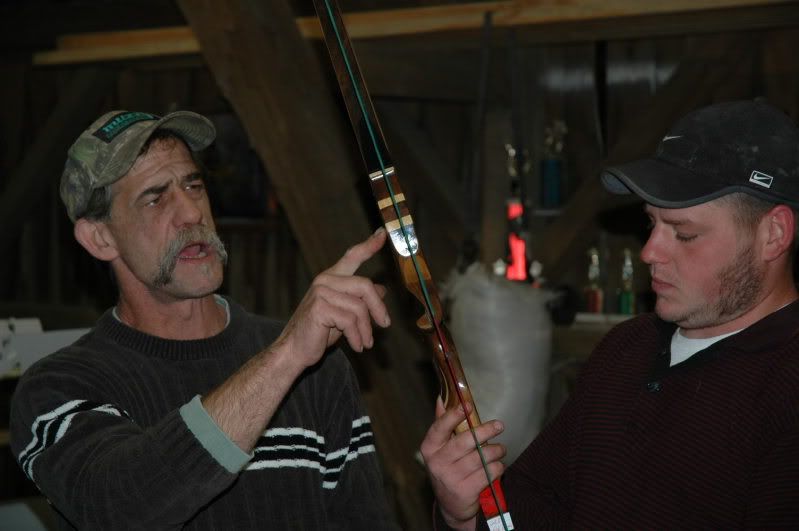 TJ shows BK a fly spot on Kenro's new recurve design.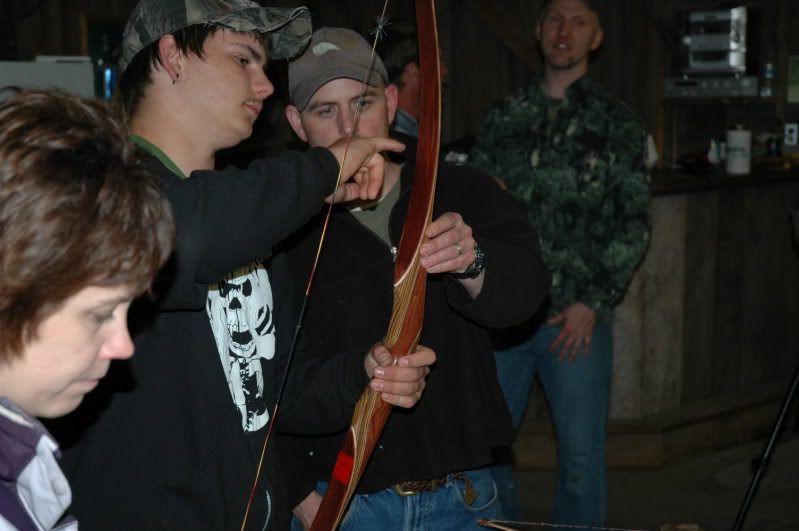 Daniel gave FD's new straight bow creation a test shot.