I haven't been ignoring the board here guys and girls...Had a bit of a time getting home. Seems that big storm that decided to swamp Milwaulkie Wi hit about the same time i was suposed to get on a plane... It took me two days getting home.
Then I spent 14 hours slopping around in the mud on a stupid concrete job today..... Nice way to top off my jet lag.
It's hard to put into words exactly how much this event meant to me. This was so much more than a very accurate testing of our bows. this was a gathering of down right good folks here! Seeing the performance increases, and shear beauty of these bows first hand was a honor. The group efforts on this site in sharing their trade secrets for the betterment of the finished product has paid off nicely i would say....Meeting my fellow bowyers and family members was excellent!
My sincere thanks to Kenro and Lynro for your hospitality. i loved your place in the country.
The amount of effort put into the accuracy of testing all these bows was nothing short of incredible. The wee hours of the morning were seen Friday night as Jim, Ken, and Marc worked their buns off doing draw force charts on each and every bow, and taking taking photo's as they went....these guys need an extra portion of thanks from all of us here. the extra mile was ran willingly, and was nicely done.
Speacial thanks to our camera man Ben. This guy really went all out here and has some nice equiptment.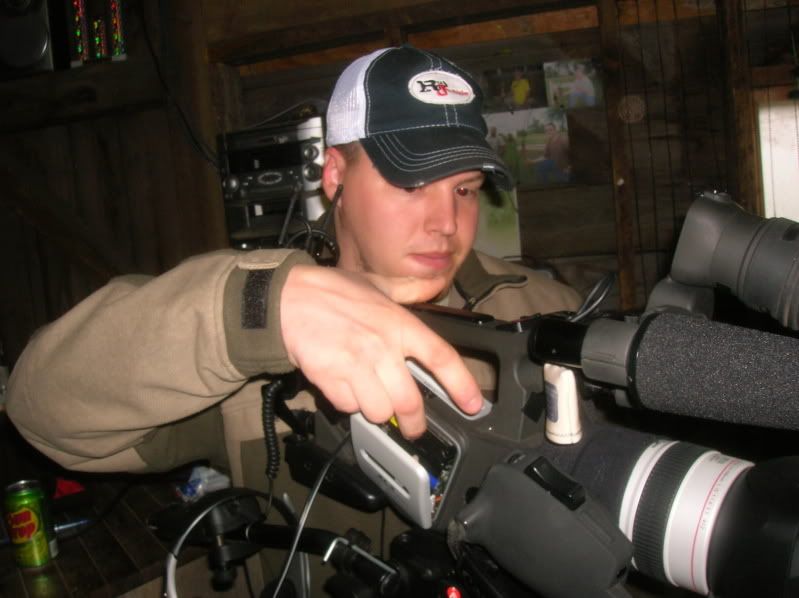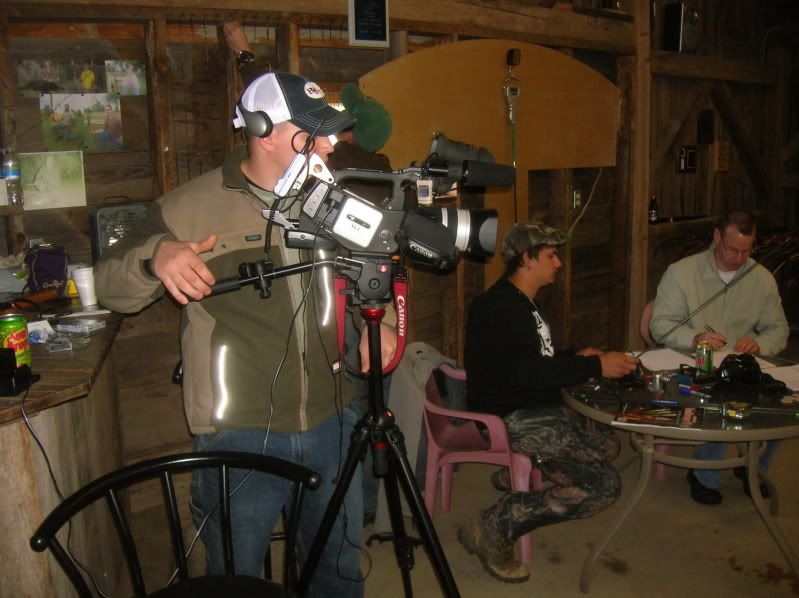 Besides the testing of bows, this whole gathering was a lot of good food, good people, and a lot fun! Aaron knocked himself out on roasting the yard birds
with the help of Hanks steady hand here...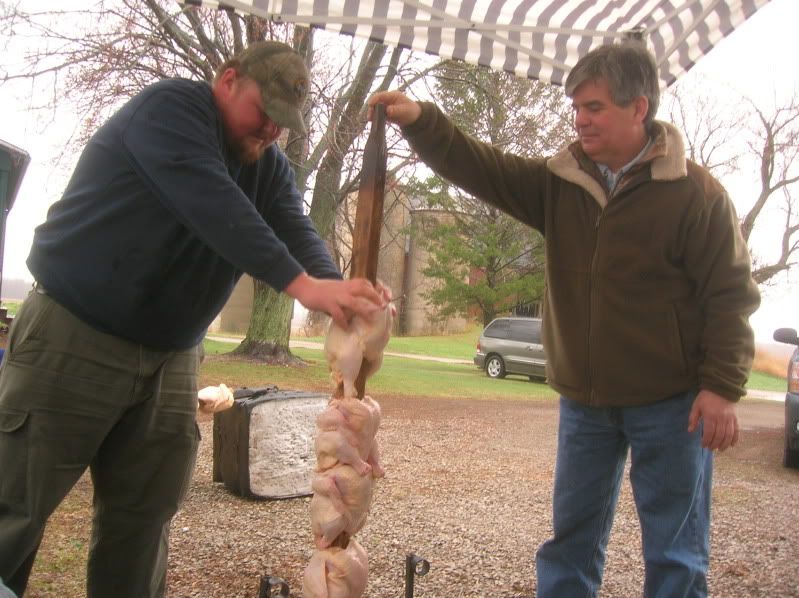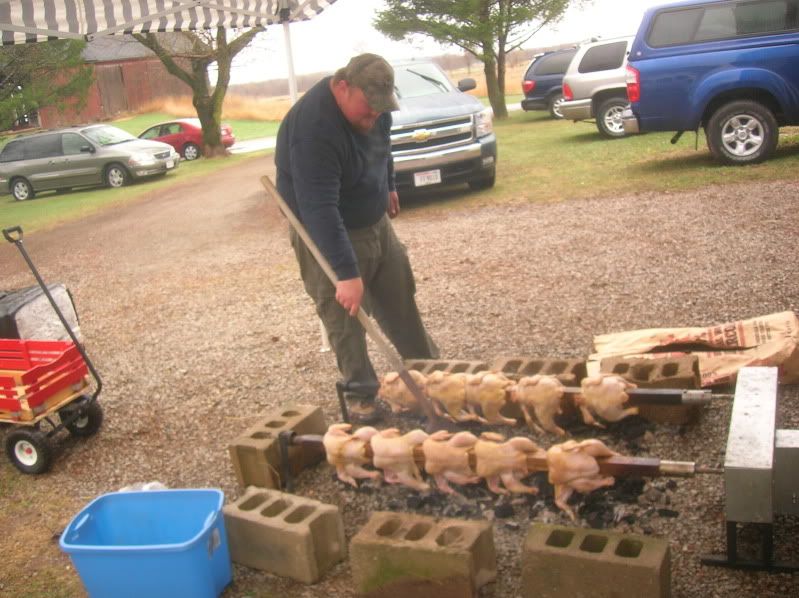 There was string building techniques shared, shooting lessons, and lots of stories being swapped.... i've got a bunch more photos and some of those to share with all coming up, but this kid need some Zzzzzz's right now.....Kirk
Hey TJ....you better be glad i couldn't get that sasquatch to hold a string at a 6" brace.
btw....She didn't catch up to your 197 with a lighter string at 7.25"....