So...sometimes I'll have my good wood blade on my band saw and I'm too lazy to take it off and switch in the one I use for glass and such...
Therefore..as I did with a few of these kids bows, I"ll just take a hack saw and real quick like saw a few chunks out... Ugly, but fast and effective...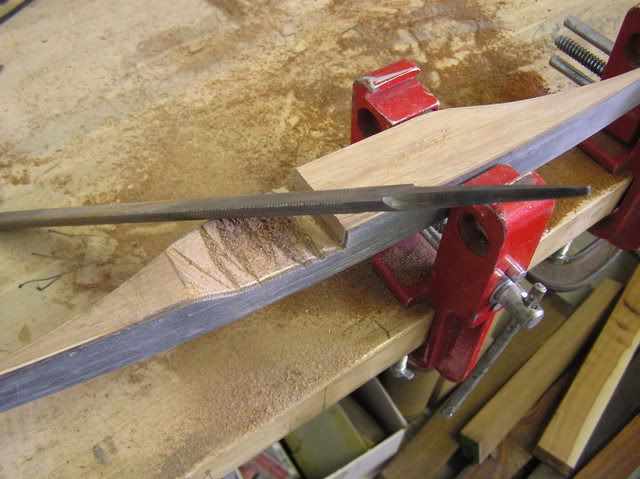 Then, this Invaluable rasp does the rest in a matter of maybe 2 minutes... if the woods not too hard or oily...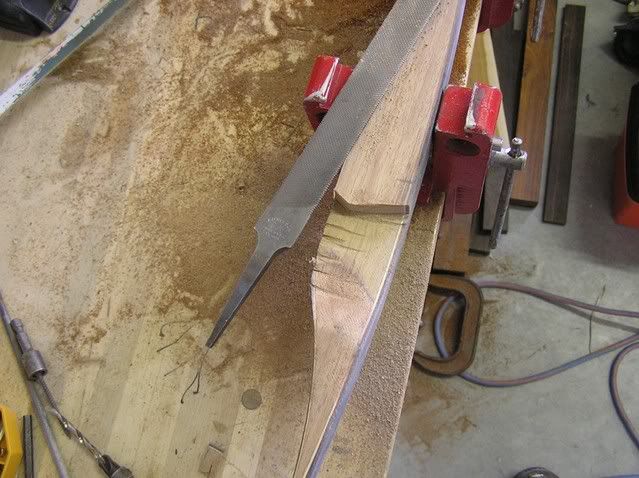 The other day I free handed one with a router and was very pleased... I think that will be a more common method for now on..
Ernie