I'll photo-doc this little kids bow build..
I could have started earlier, sorry. The lams are already cut and ground and I laminated a very simple riser up. I finished the kids form yesterday... I'll get this thing on the form later today...
The riser clamped and going into the oven...It walnut with a stripe of amarillo running back to belly...
The glass and lams laid out, ready for smooth-on. I am using a purple heart back lam, then some action boo, then riser with tapered African Mohog on the belly... Never used the form before so I had to kinda guess at all the thicknesses... Plus, the layup is sorta informal..not at all as I would lay up a performance bow, but it will be just fine for the 5 year old kid its going to! (if I hit near weight!)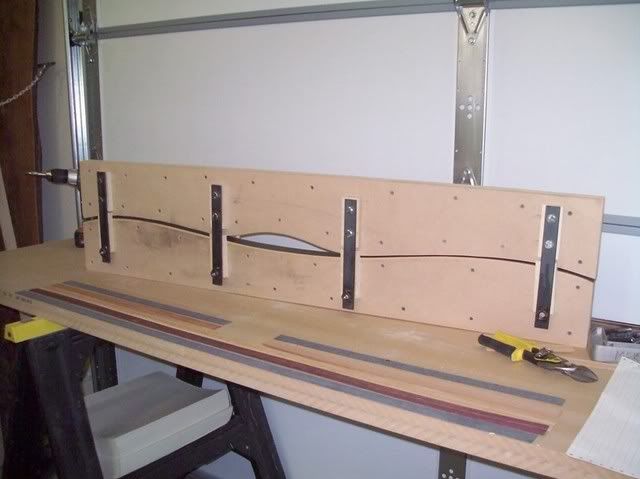 Its a 48" long bow in the end... hopefully about 15# at 18-20 inches...
E