I have always wanted to try to build a 2 piece take down like a Widow or
Harrison, so I got a copy of the article in Primitive Archer and grabbed a 1-piece off the rack and went for it
.
Now first off, I need to layout a line top and bottom of handle area to be hollowed out. Then cut on lines to 1/8" deep. Notice the depth gauge that is clamped on saw leaving 1/8" of blade exposed.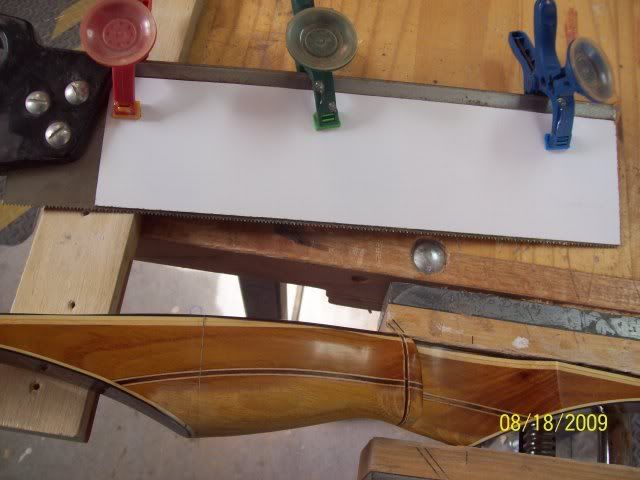 Now to hollow out 1/8 deep all around , I will start by setting the table saw to 1/8"- and do both sides. Then use files the rest of the way.
Ok, now you have seen my experiment on the 2x4
. So I guess I already have one under my belt. Time to cut in half.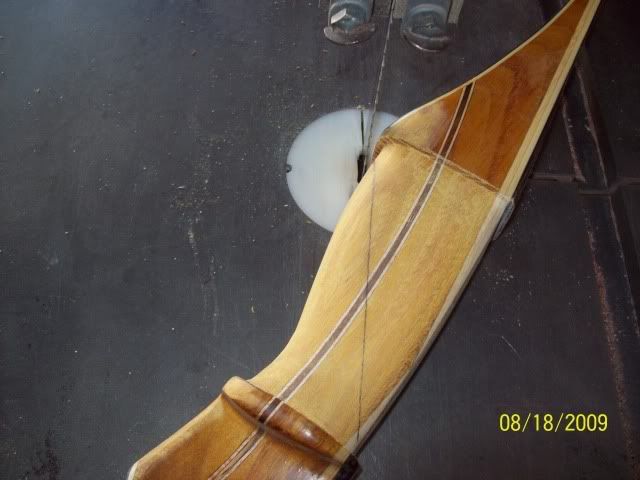 I am going to overlay the diagonal cut ends with some phenolic pieces then file off the excess. Next is to join the halves temporarily back together, using a very very small drop of CA. glue on each end.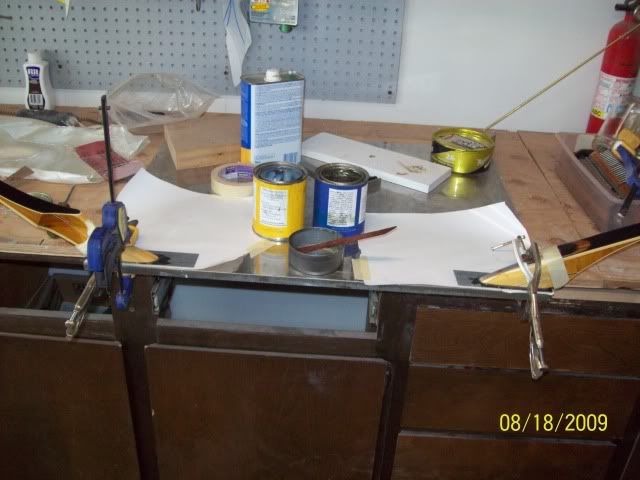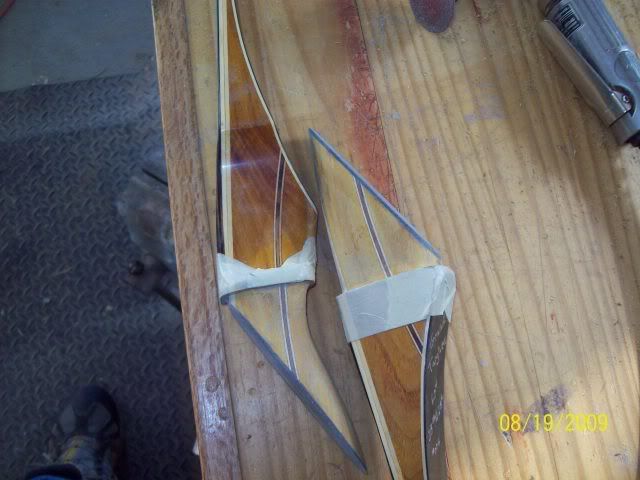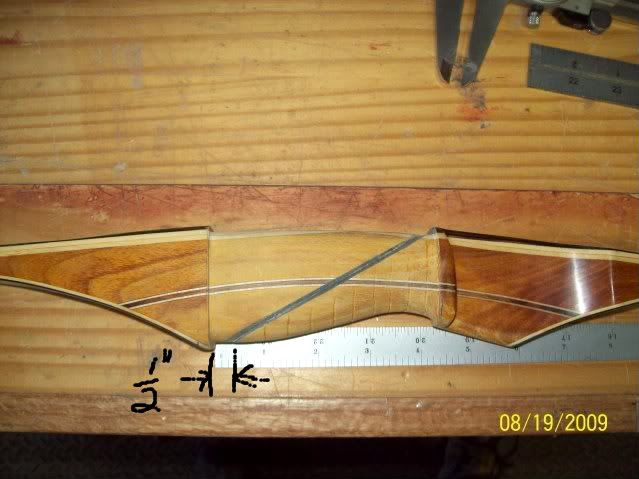 Wax bottom half of handle with 2 coats of paste wax. This will be a release agent. Then using fiberglass cloth and resin to mold handle. Cut cloth in 2" strips, dipping in mixed resin and start wrapping around until it is built back up to original height. What a mess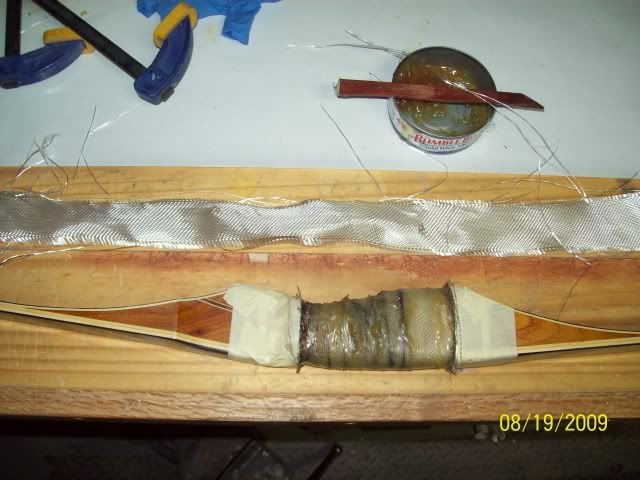 All done shaping
Moment of truth, will it come apart.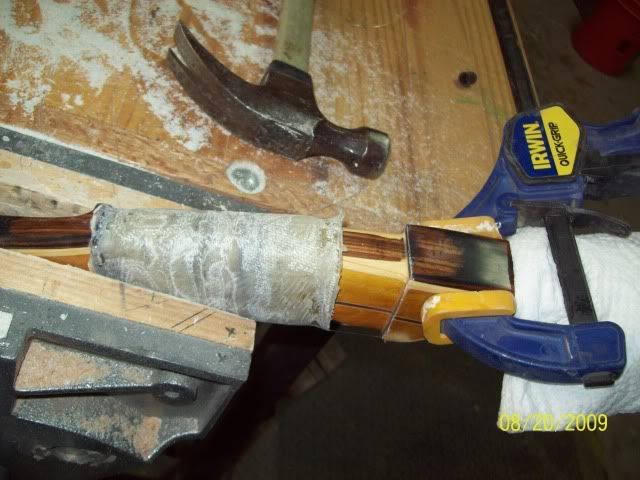 To wrap handle, cut leather piece a little big allowing for overlap. I wet the leather with hot water wrapped around handle and let dry. Then cut down back of handle, and left 1/4" big top and bottom.
Using contact cement turn top and bottom of wrap. Then poke lacing holes and cement leather to glass and lace.