The Connexion Hinge is a two-piece takedown system created by Robertson Stykbow.The Connexion is an option
offered on their bows but it is also sold separately for us novice bowyers to install in our own bows! Installation is simple,
quick and requires minimal tools.
The system is only applicable with straight or slightly deflexed riser shapes.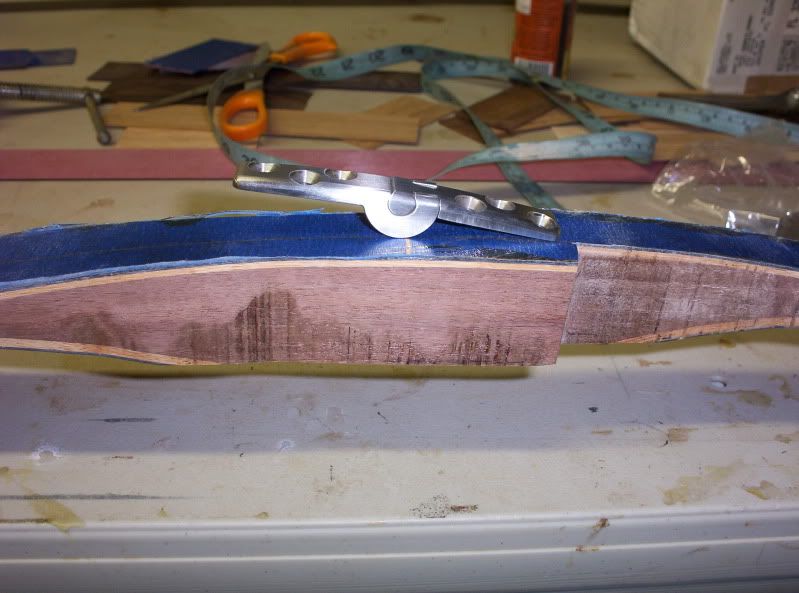 First,do your blank glue-up
and rough-out as usual keeping the centerline marked.Mark the desired location of the center of the hinge 2"
below the shelf.Use the hinge as a template to mark where the "female" portion will be relieved into the handle.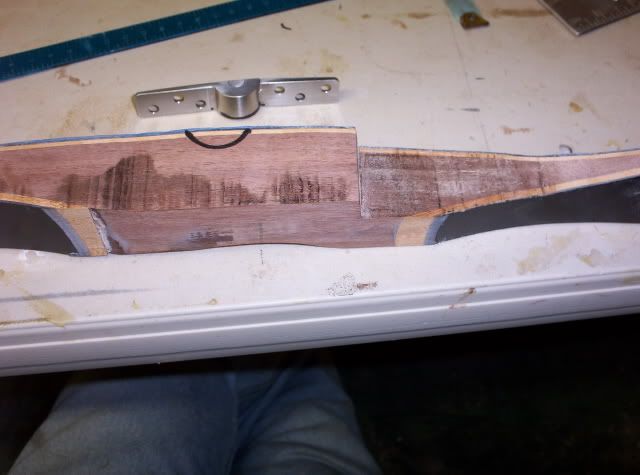 Use a 3/4" sanding drum to make a 3/8" deep trough for the hinge-be sure the trough is 90degrees to the bow handle.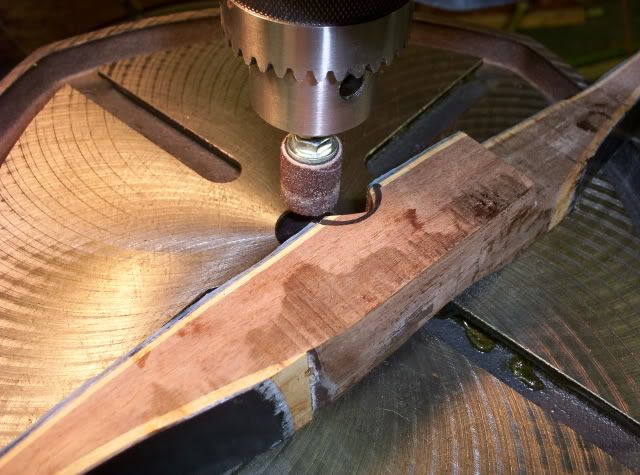 Now use 2 sided tape (with the centerline marked)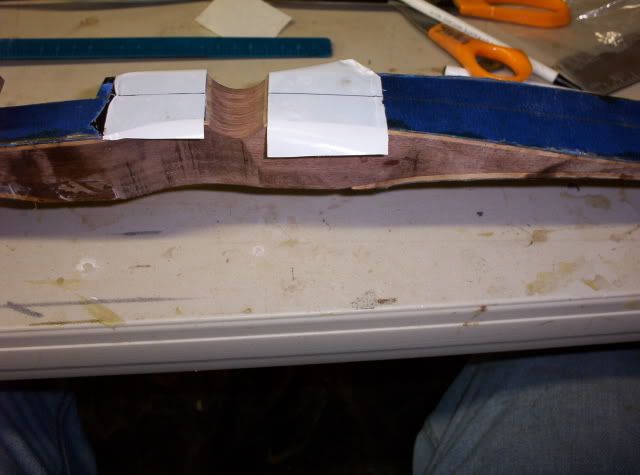 place the hinge into position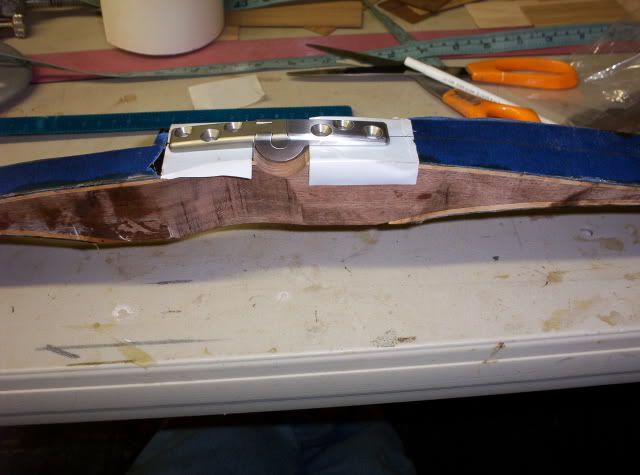 Be sure you have 1/32" to 1/16" for rotational clearance.
Carefully pre-drill 5/32" holes with the hinge in place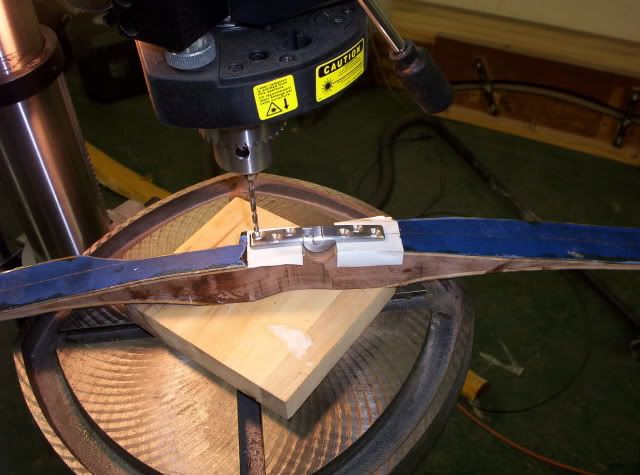 On a glass bow (as pictured) remove the hinge
and drill JUST the glass with a 3/16" bit to avoid plintering the glass. You will be able to hear and "feel" when the bit
clears the glass
Next attach the hinge with the supertitanium screws supplied. I like to use MT-13 epoxy
in the holes and on the glass surface at this time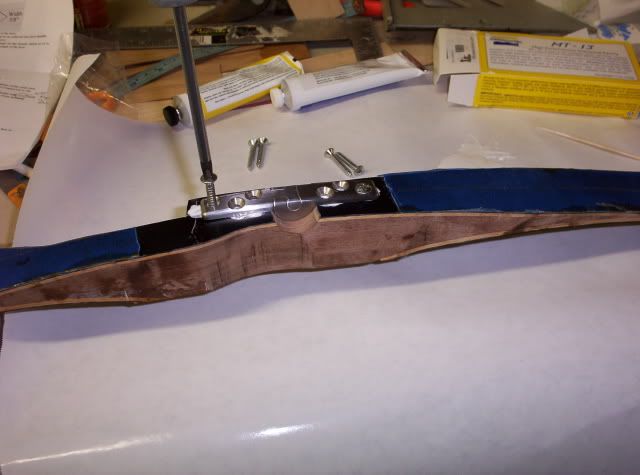 Clean excess MT-13 with laquer thinner!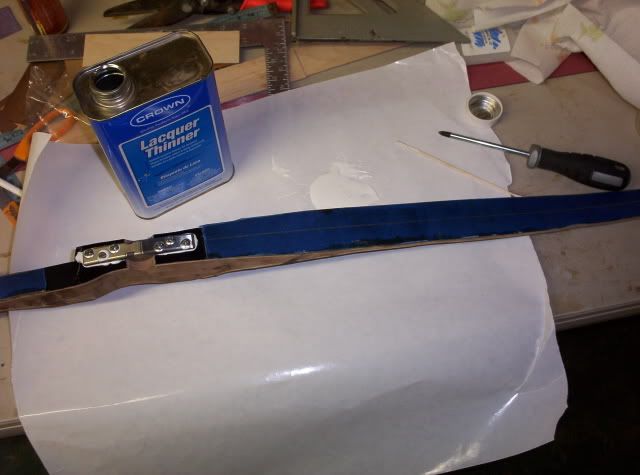 NOW CUT YOUR BOW IN HALF! Use any means at your disposal as long as the cut is perpendicular-obviously
use caution to avoid the metal hinge! I use a chop saw