Just wanted to post some pics of todays work....
This is the stack that will fit inbetween the limb butts (before glue)
This is the actuall riser, and temp. riser (dry fit)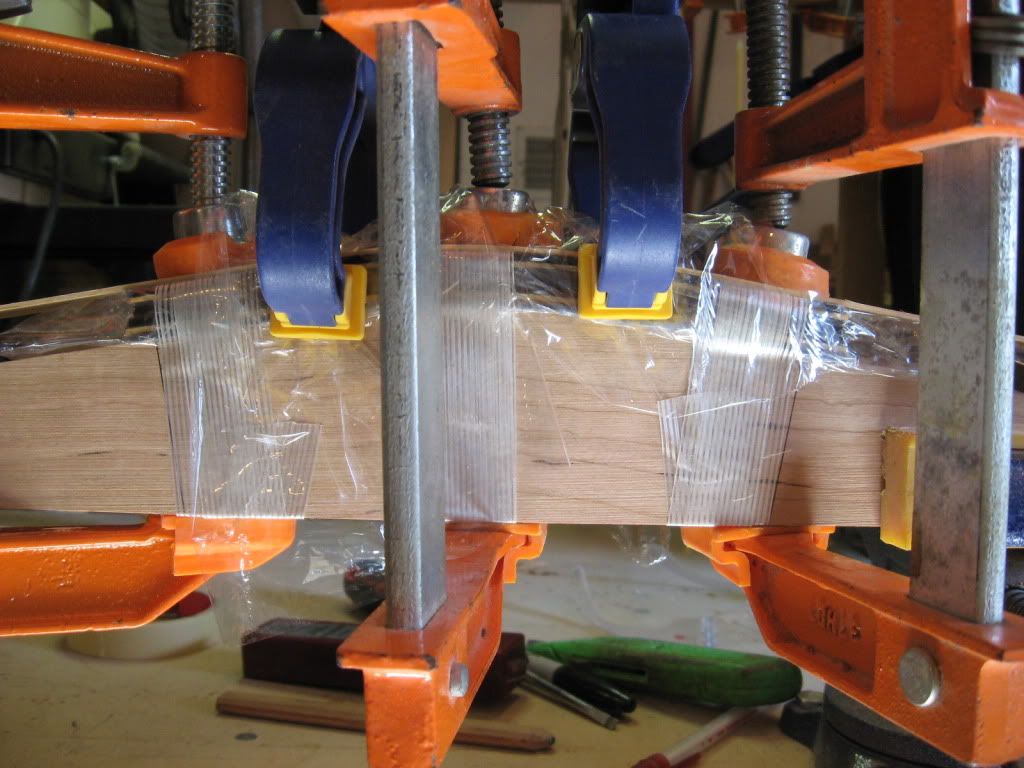 Here it is during glue-up, Wraped plastic around riser and then clamped...ready for oven.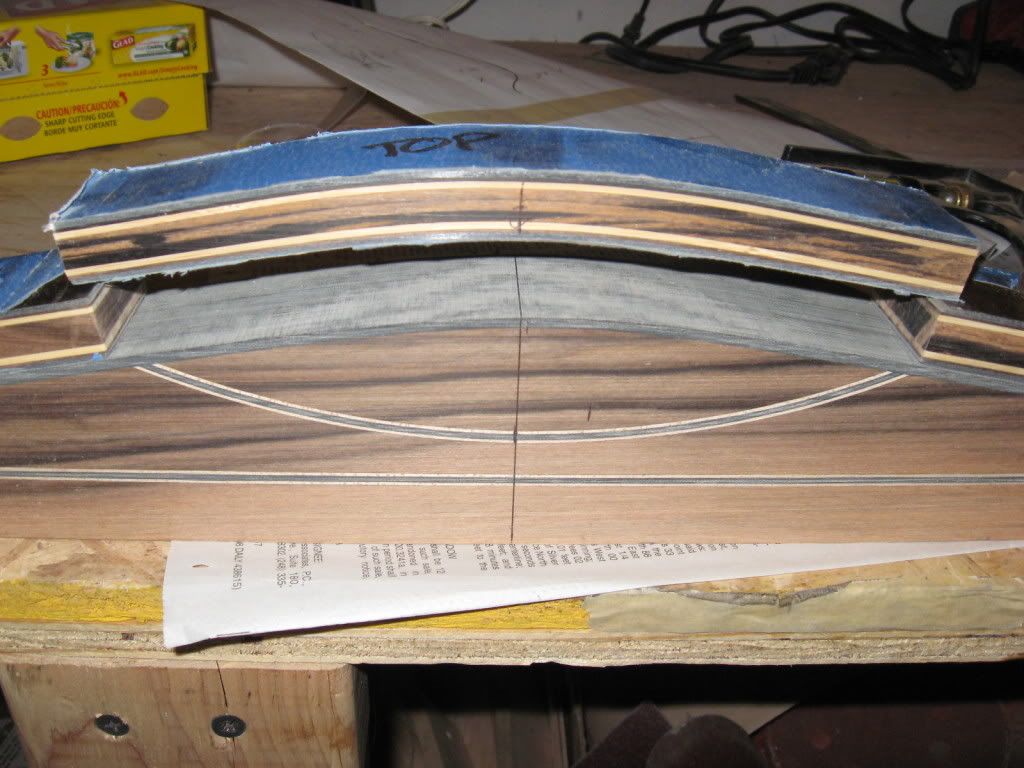 This is the fill in piece out of the oven and on top of the riser, w/limbs installed....I left the ends long and will grind to fit....
Made this jig for grinding the filler piece....keeps it square to the riser as I grind...
Grind and check fit so you don't take off to much (like I did...grrrrrr)...
I glued it and clamped it in its final position with the limbs attached....used shims at both ends to keep even spacing...