Next you need to make your lamination layers. You will need a formula here. Experience is the only way that I know of to get your starting point. That is going to depend on the material you use for your laminating layers, the type of design you are attempting, and your limb design. It took me three tries on these kids bows with this new design to get close, so be patient. I also talked to a few other guys to get a good starting point. I highly recommend it.
Here is Tyler cutting flat grain Hardrock Maple that we will grind for his bow. Laminated layers (like Action wood or bamboo) are by far the best choice for your tapers but because of cost, we will be using regular old wood in multiple layers to get a better, more even limb action. I cut my stock 36" long and 1 1/5" wide about ¼" thick.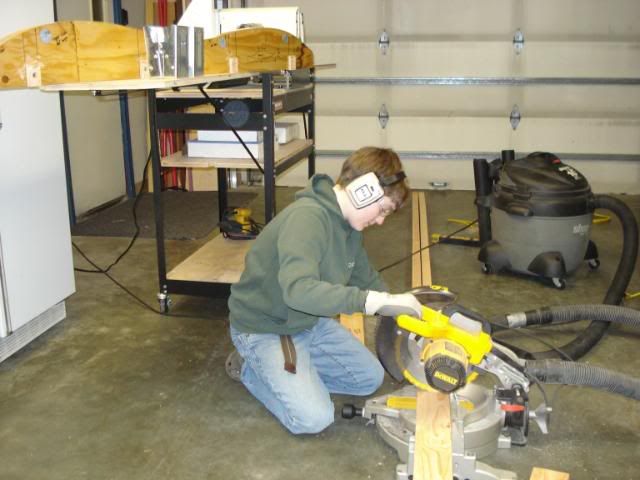 Take a straight edge to make sure that the in-feed and out-feed tables are perfect before grinding laminations/tapers.
Here you see Tyler grinding his tapers using our taper sled (platen) that is milled .002 per inch for 36 inches. You should get .072 per 36" length. Just grind them down to the thickness you need and make sure to have at least two layers to alternate the grain for a smoother and more consistent action in the limb. The more layers the better. More glue and harder to lay up, but more even and consistient limb action.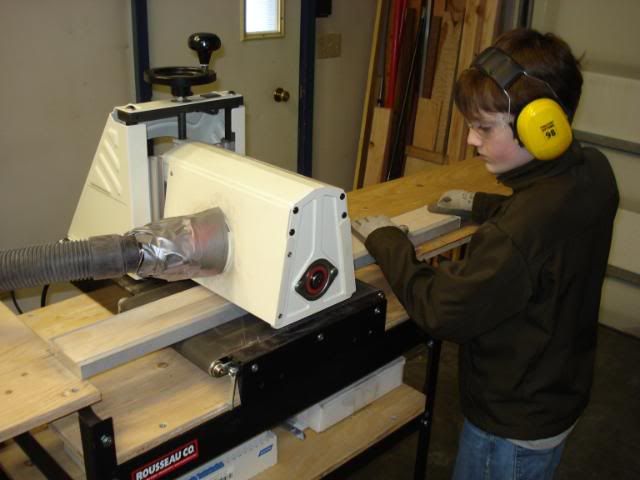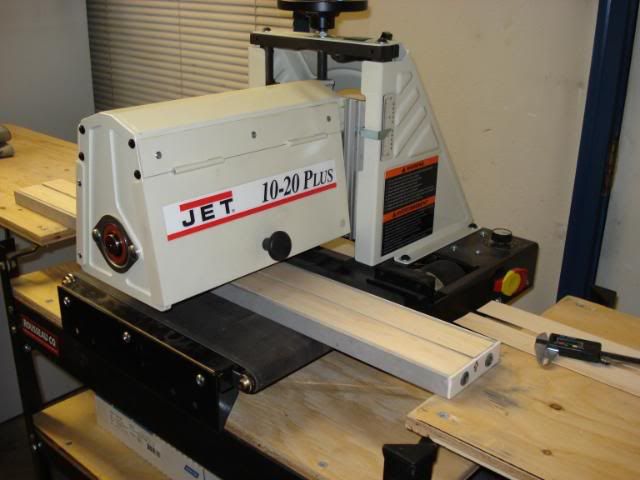 I then taper the ends of my thickest layer to use on the back side of the bow during lay up as my continuous taper. Use your square to get them even.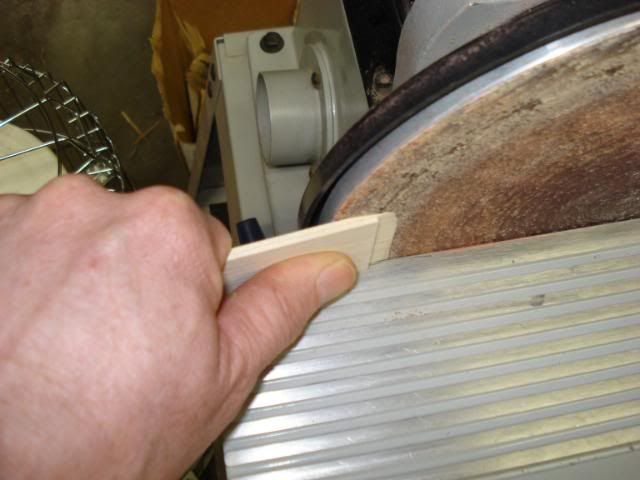 Glue them together with even pressure (use a scrap block) along a straight edge to ensure that the continuous taper will be straight to properly fit into the bow form later.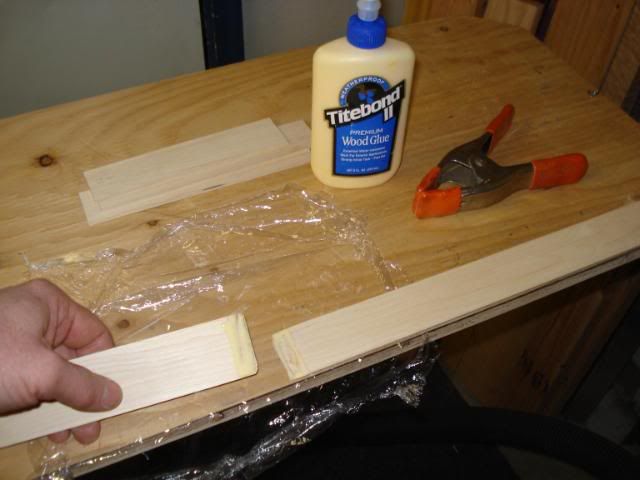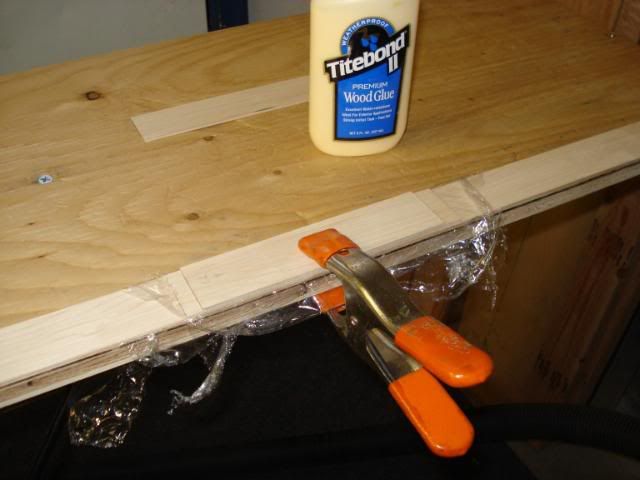 After drying, use a sanding block to ensure that all residue is removed from future gluing surfaces.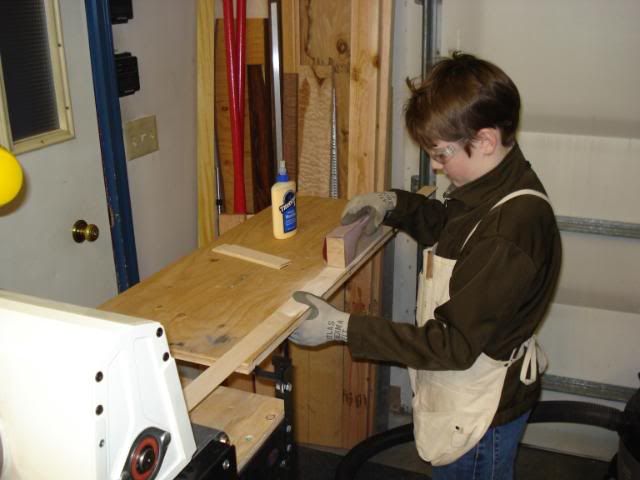 When I get in the mode, I go ahead and grind multiple tapers for use later. Your next bow will be much faster if you have a supply that is close to what you will need next time. Just grind a little to get exactly what you want when you are calculation the lay up for your next bow.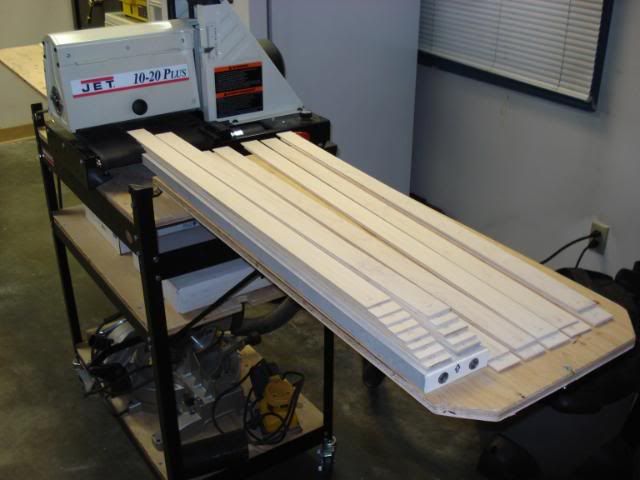 Next it's time to grind your veneers. We used Zebrawood for one bow and Lacewood for the remaining two. Grind them down as thin as you feel comfortable with. In this case we used .020 and .015 in the Lacewood because of its tendency to pop the glue along the grain pattern under the glass. Grind your power wedges at this time also. Since they will have to be paper thin on the ends, take your time and go slow. Measure the lengths that you will use and cut them. Taper and glue the handle/riser power wedge just like you did for the larger continuous taper.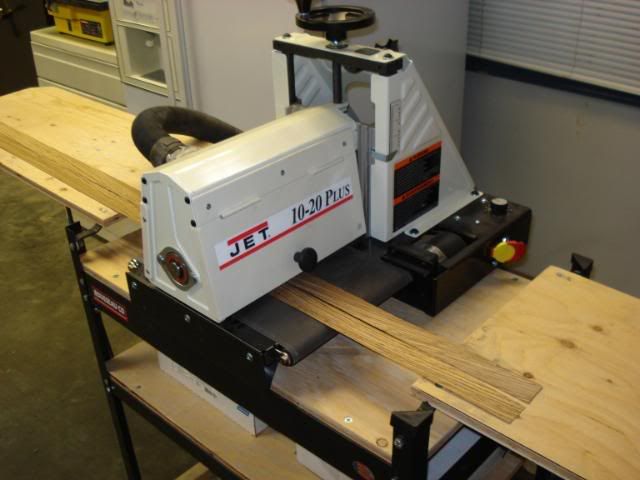 Measure your glass. Just because it says .040 on your order doesn't mean that it's .040 as you can see here. Adjust your target formula as necessary. Guestimate is the word that fits best here folks.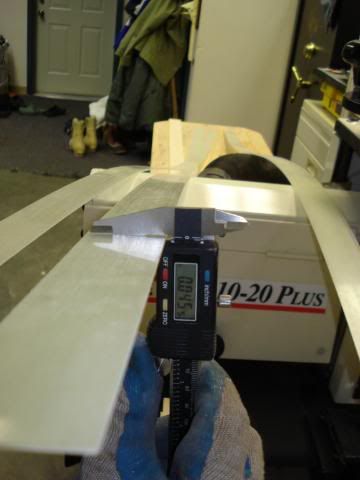 Cut the glass and belly veneers to length and apply painters tape to the non-sanded side of all your glass. I use a carbide tipped blade for this no matter what saw I use (whichever is closest most of the time
) and make sure to go slow or you will tear fibers out of the glass.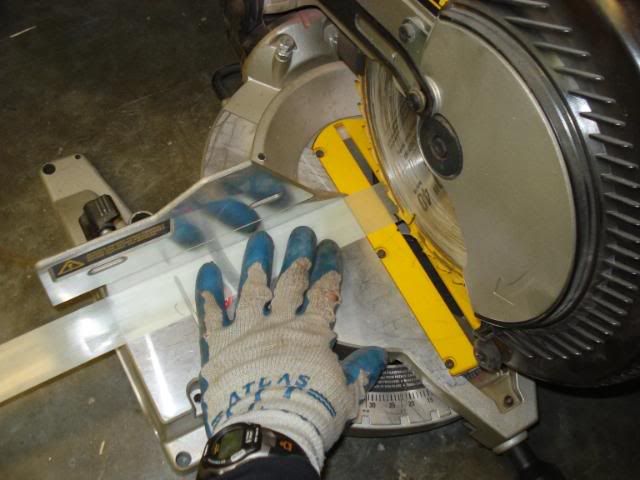 Lay all your materials out and measure it all again. Do your math again and then do it again. Yeah, it may seem redundant but you will find that it will make a difference.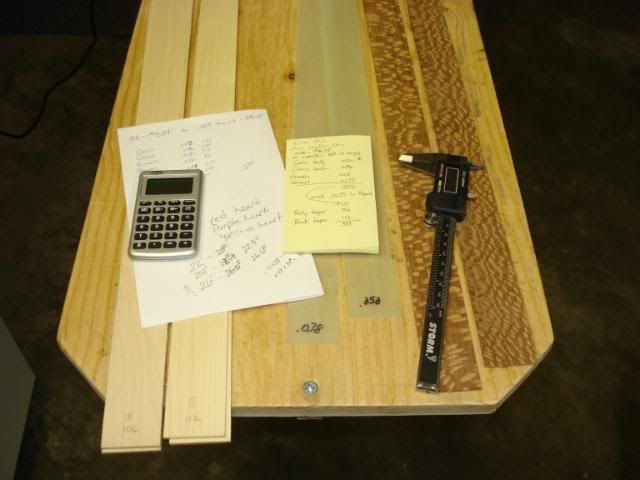 Lay everything out in order to make sure that you are ready to go before mixing any glue again. It does matter. Wrap your working surface in something to protect it and your materials. Any little chip on a surface can result in a void. Clean any oily wood with Acetone and a clean cloth. Follow the safety precautions on any chemicals that you use during a bow build. Some of it is bad stuff!