Ok folks, here we go with a basic laminated 54" youth reflex deflex (RD) longbow. This bow will have trapped limbs with power wedges at both the limb tips and in the riser section. It will be laminated with clear e-glass with scrim using Smooth-On two part epoxy. You will notice different bows during the build-a-long because I built three of these youth longbows last week and took the best pictures from the three to use.
First I designed a bow and drew it out on a piece of micro-lam that is trued and squared. I don't use a computer generated design, I just compare other bows that I like and then draw what I think I want using an aluminum ruler held on its side bent by hand then traced by my wife while I hold it in place.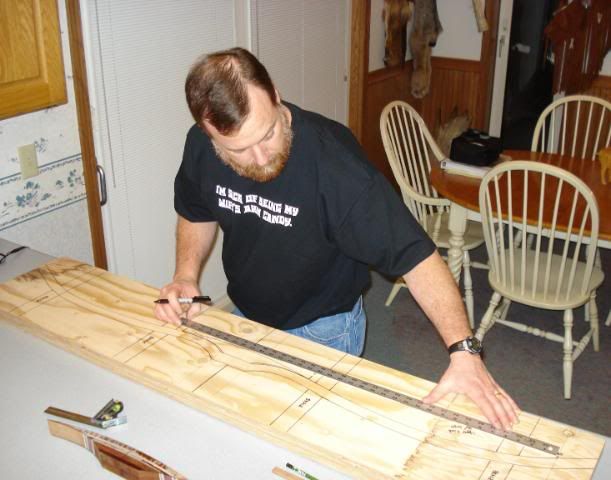 Cut it out as close to the line as you can but make sure that you square your bandsaw blade to the table first.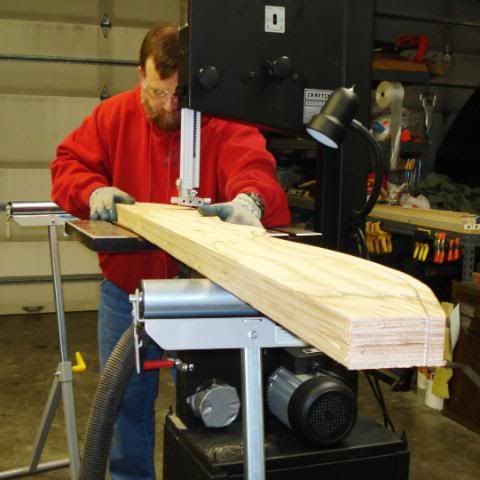 Square your sander than sand your form/press down to the exact profile. Safety tip here. Tuck in or remove any loose strings on your clothing before this step or it will yank the hell out of your neck when it goes into the sander disk.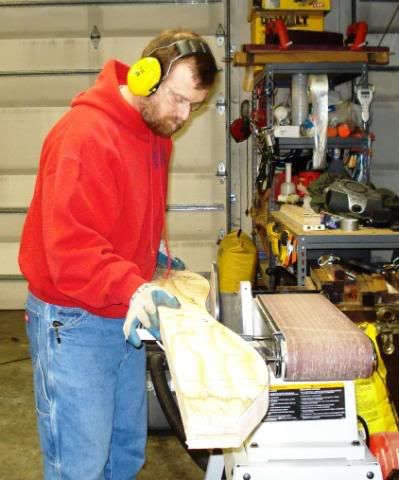 Make up a batch of auto body filler and apply it to the form face (back surface of the finished bow, it is the pink stuff on the form). Let it harden fully then sand with a block so that the surface is smooth and square. Next seal your form/press pieces with something weatherproof like Spar Varathane. You do not want moisture getting into the form as it heats and cools in the future causing it to warp.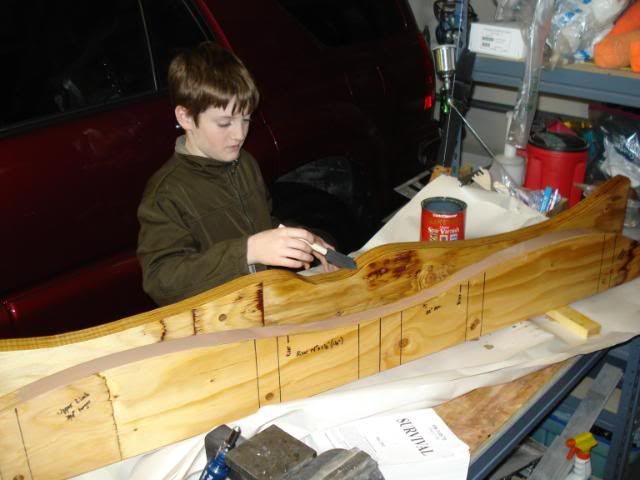 Cut and attach you spacers to the form. We used ¼" plywood, glue, and brads. Taper the upper edge of the spacers so that your upper form straps will slid onto the lower spacers easier when putting the form halves together.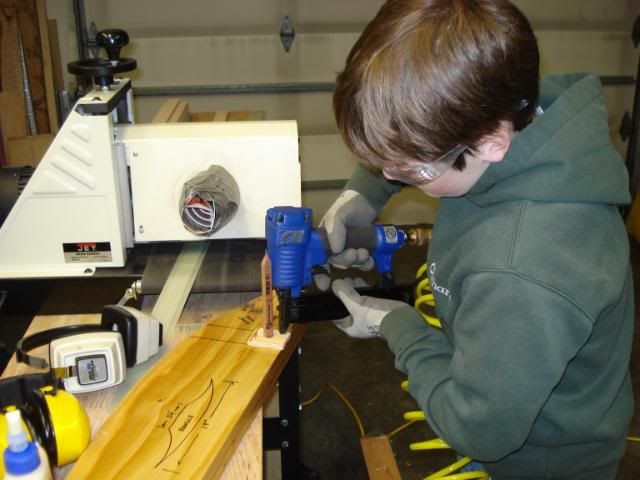 Bolt on the pressure straps (you have to make these or order a set from Binghams) and measure all of your gaps to make sure that everything is going to fit and line up properly. Wala! You have a bow press.