I have been asked to build two 14" risers and if I could do a build along at the same time. It sounded fun so here we go....
These will be made from Cocobolo, Bocote, Black Phenolic and Maple
The risers will be 14" overall in length with 18-1/4 degree limb beds. This will give them an approximate 1.8# gain over limbs rated on a 17" riser.
Here are all the materials gathered up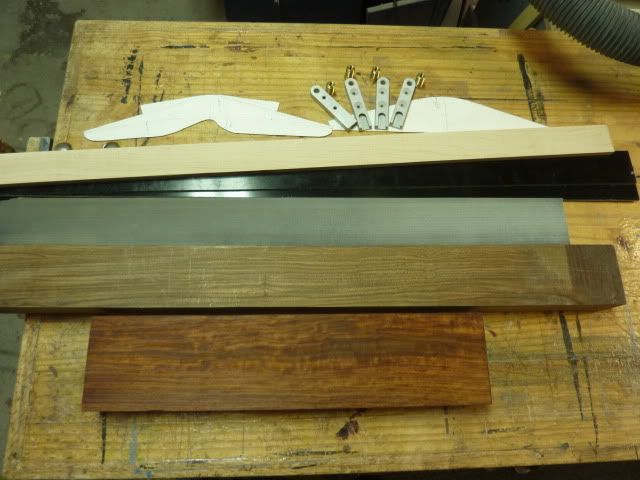 Here the pieces cut on the table saw to make the riser block sammich (wood is the bread and canvas phenolic is the meat)
All glue surfaces are scratched up with a hacksaw blade To help with the mechanical bond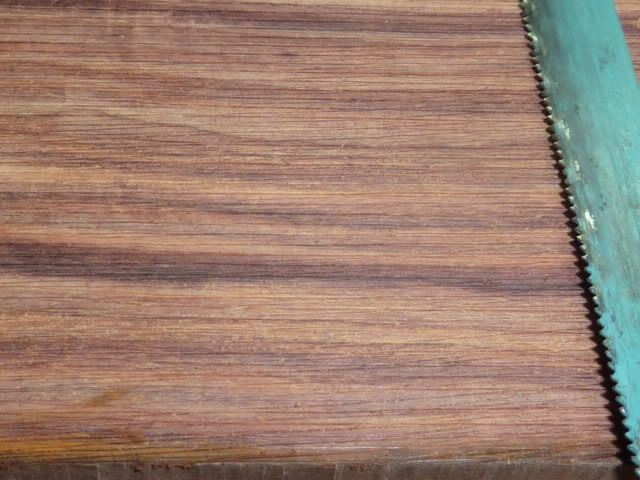 I hate it when you go to clamp your parts together and they start sliding all over the place because of the Bow-Snot,so I put a 1/4" dowel in the corners that will be trimmed off.
Epoxy applied and all clamped together. I then put them in the hot box with two 60 watt light bulbs this will keep them at about 80 degrees to set up over night.