just didn't want you guys to think i am blowing smoke if i turn in a big score on my next 300 round with these light limbs..... here are 3 consecutive groups...... by this point this evening, i have probably shot 400+ arrows. out of about 75+ consecutive arrows at 20 yards, two of the three groups had an arrow pulled outside of the 2 3/4" circle... since i was shooting like this, i had to get the camera and take some video..... if nothing else, just to prove to myself when i wake up in the morning that this was not a dream
.. this was the first two of the 75+ in this session that ever went outside the yellow...... now to be fair, i did range the shot after i took the video and it was flickering between 18.5 and 19 yards so it is not truely indicative of what my 300 scores will be...... regardless, i am stoked!!!!
i zoomed the little camera in as far as it would go so you could see that i wasn't secretly picking up a compound or something LOL!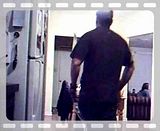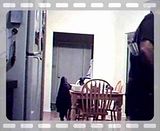 here is the last group i shot from the same place in the video
here is the furthest group i shot today..... it is 27 yards and it was shot from on top of a snow bank.... it is the furthest spot from the front yard where i can still clear the table and hit the target on the kitchen counter... this was the only group i shot from this distance.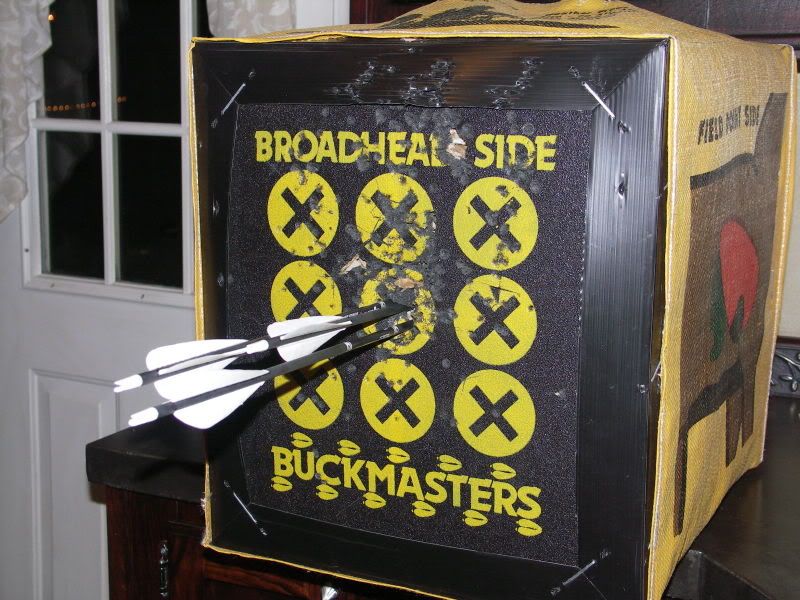 all i know is, i should have bought some "girly" limbs a long time ago...... i am having too much fun! and after probably 400+ arrows today, my tennis elbow isn't bothering me at all!!!! i have been having so much fun, you can see (on the table) that i haven't even taken the time to throw the box away that the limbs came in. girly limbs kick a$$!!!!