WAnting to try something new I fired up the kettle grill and let the coals ash over.
Pick up one of those take and bake Pizzas but add (to one half) olives and green pepper and extra cheese (you deserve it) Place it on an aluminum pizza pan.
Put an old broiler grid and some cans on the grate to space it all away from the coals.
Lovingly place the "za" on the grill at 450F
Go work on the leather sword sheath you are making for 20 minutes and then check the pizza crust for crispy golden perfection. Say, "YUP!"
/Shoot a brief video of the bubbly, cheesy goodness.
https://www.youtube.com/watch?v=uuEhfSeVsf8
All done and ready to serve.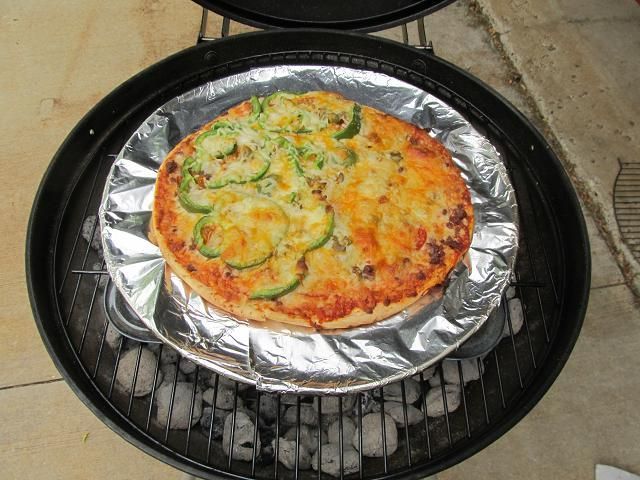 Enjoy the Smokey za and then say to the Mrs, "You know what would be good for desert? Toasted marshmallows filled with Kahlua.
Toast some marshmallows to s golden brown and let cool so you can pull out the guts to form a cup.
Pour in some Kahlua and enjoy living the high life.
Life is great.